Umami Maybe | Janine van Oene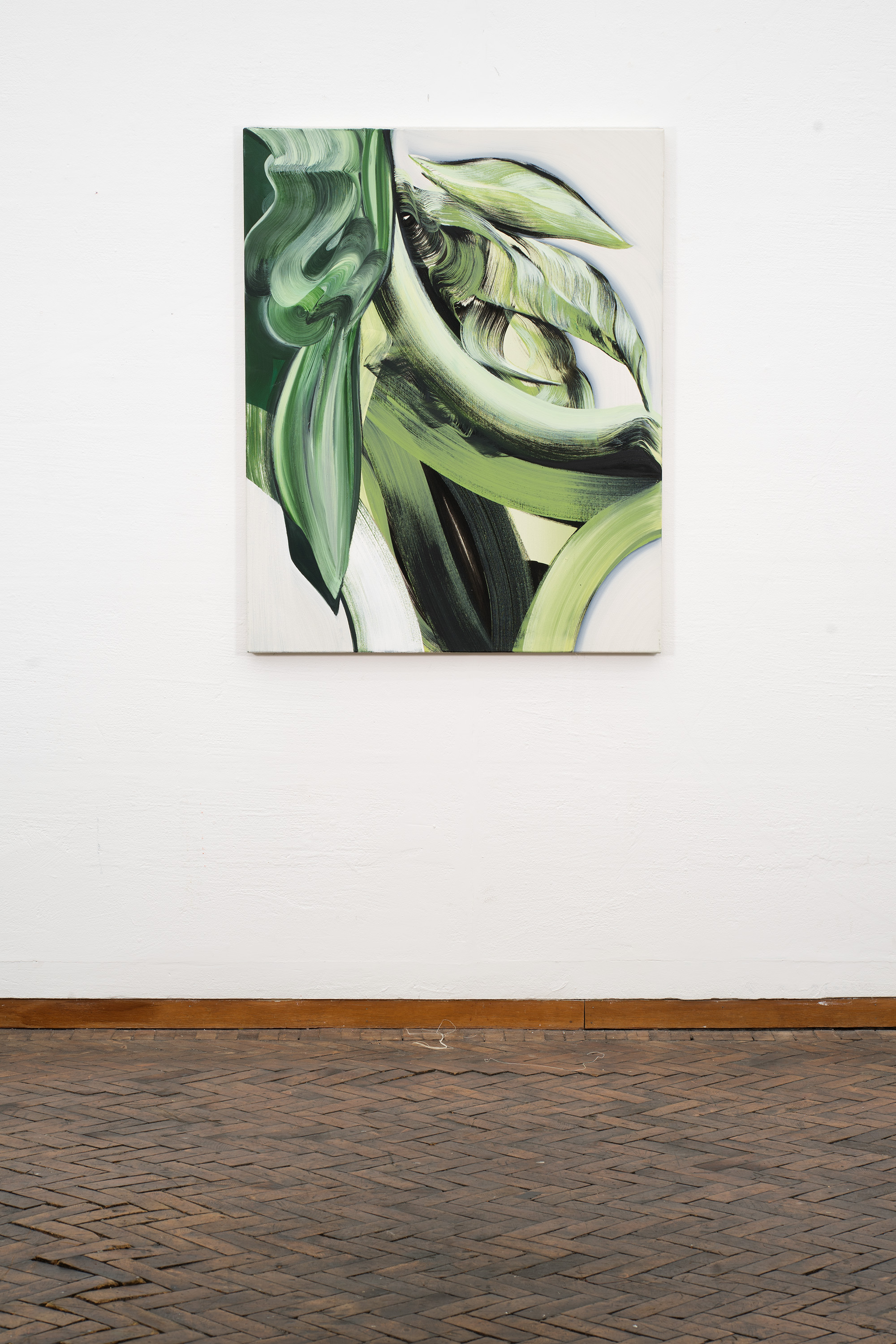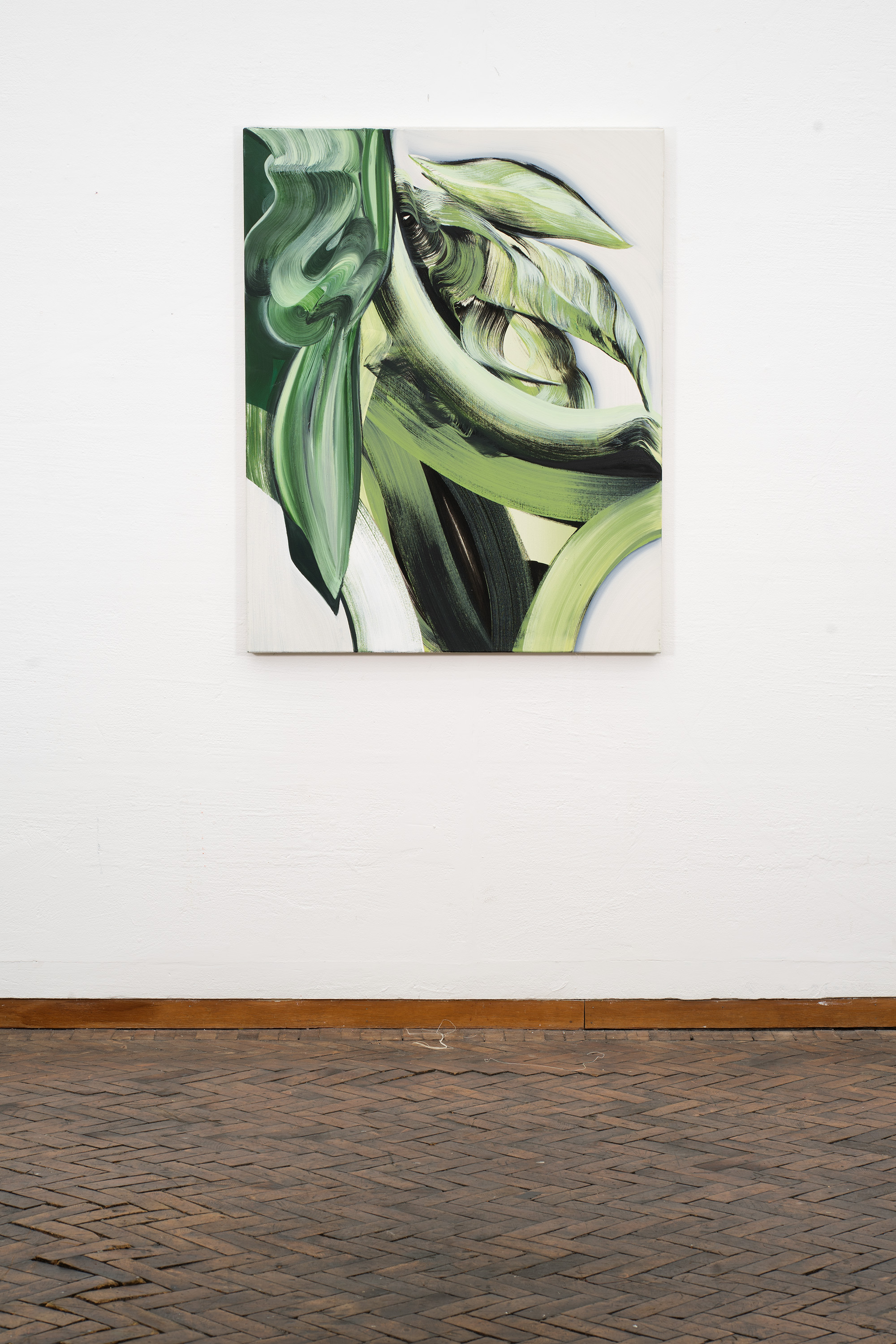 UMAMI MAYBE
Gerhard Hofland is proud to present Umami Maybe by Janine van Oene (1988, NL). This is the first solo exhibition by Van Oene at the gallery since her debut in the group show Smudgen in 2018.
Umami Maybe opens Friday 22 November, during Amsterdam Art Weekend. Followed by a performance on Saturday 23 November by four young artists: Kim David Bots, Lyckle de Jong, Gijsje Heemskerk and Maarten Nico. The performance will involve instruments, soundscapes, improvisation, recitals and storytelling. Previously working together in different formations, on occasion the four form a collective. Active in various fields, they all bring their different backgrounds into the mix. From 14:00 till 16:30 hours.
The medium of painting itself is the core of Janine van Oene's practice. The buttery quality of oil paint, the magic of mixing and the hunt after the right color is what drives her. For Van Oene stretching a canvas and preparing the paint is like setting the table for dinner; starting with a basis of carefully chosen linen she slowly works towards a composition that over time carries vases, dishes and decorative napkins folded into fans. Van Oene's work is abstract in nature, but finds its origin in still lifes and the depiction of interiors. The images give a suggestion of raw fish on shiny dishes, scallops and fruit or laced curtains, but remain obscure to unambiguous interpretation. Layer after layer she searches a way out of the abstraction, back to a rather melancholic fake reality of outdated interiors, plastic flowers and forgotten curtain patters. She hunts for absurd and excessively stylised details in faded magazines and in memory drenched objects, to let these resurface in the work in unexpected ways. This motionless world is brought to life with the physical act of painting large calligraphic forms, intuitive moves in a puzzle Van Oene has to solve by pushing herself always further towards a solution.
Janine van Oene (1988, NL) lives and works in Amsterdam (NL). In 2014 she graduated from the HKU University of Arts in Utrecht, the Netherlands, and was s resident at De Ateliers in Amsterdam from 2014 to 2016. In 2017 Van Oene was selected for the Prospects & Concepts of the Mondriaan Fund, and was awarded the Dutch Royal Prize for Modern Painting. The work of Van Oene is at home in various collections, such as De Nederlandsche Bank, KMPG, The Royal Art Collection and ING Art Collection, AkzoNobel, among many others.

Tentoonstelling Gerhard Hofland
Stichting Stokroos ondersteunt dit project.
Kunstenaar:
Janine van Oene
Titel:
Umami Maybe
Van:
Vr 22 november 2019
Tot:
Za 18 januari 2020
Adres:
Gallery Gerhard Hofland
Bilderdijkstraat 165C
1053 kp Amsterdam
Openingstijden:
Thursday – Saturday 13.00 – 17.00
Terug