The Inside Out The Outside In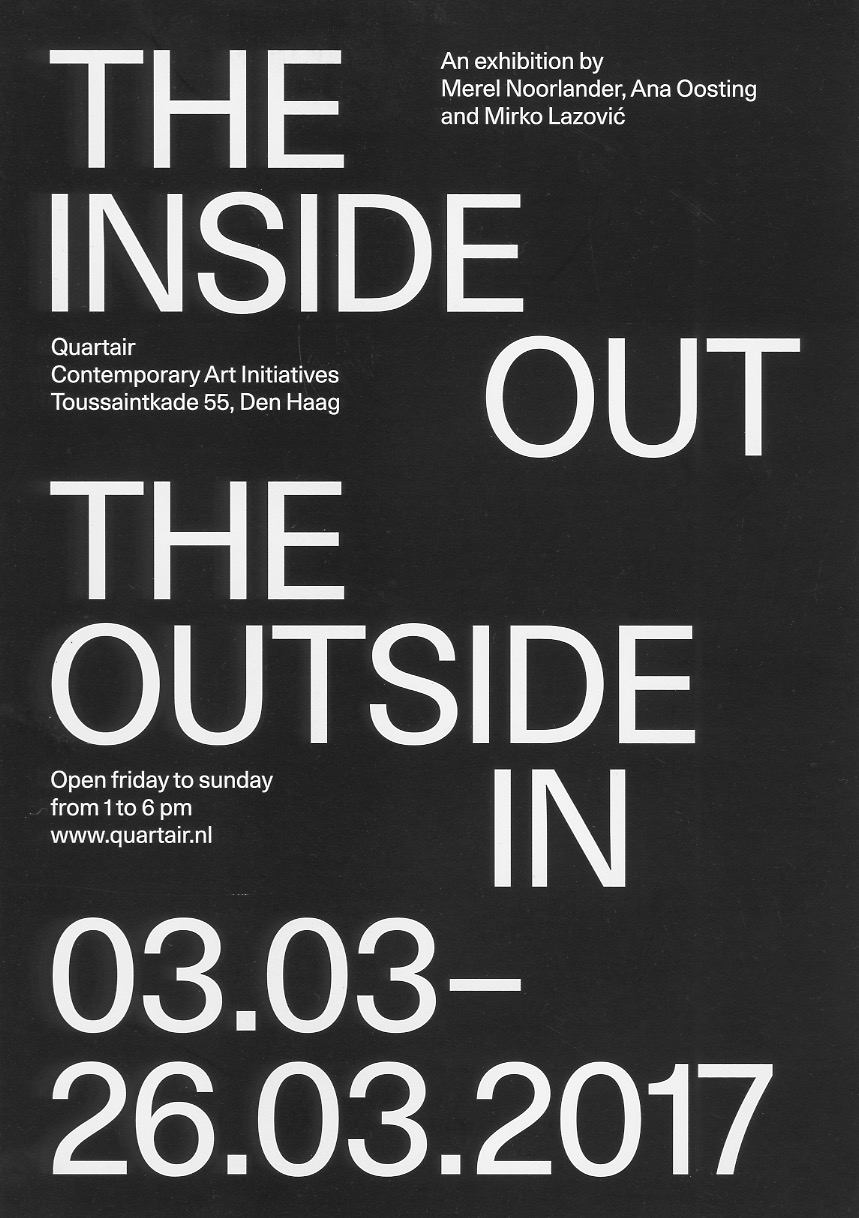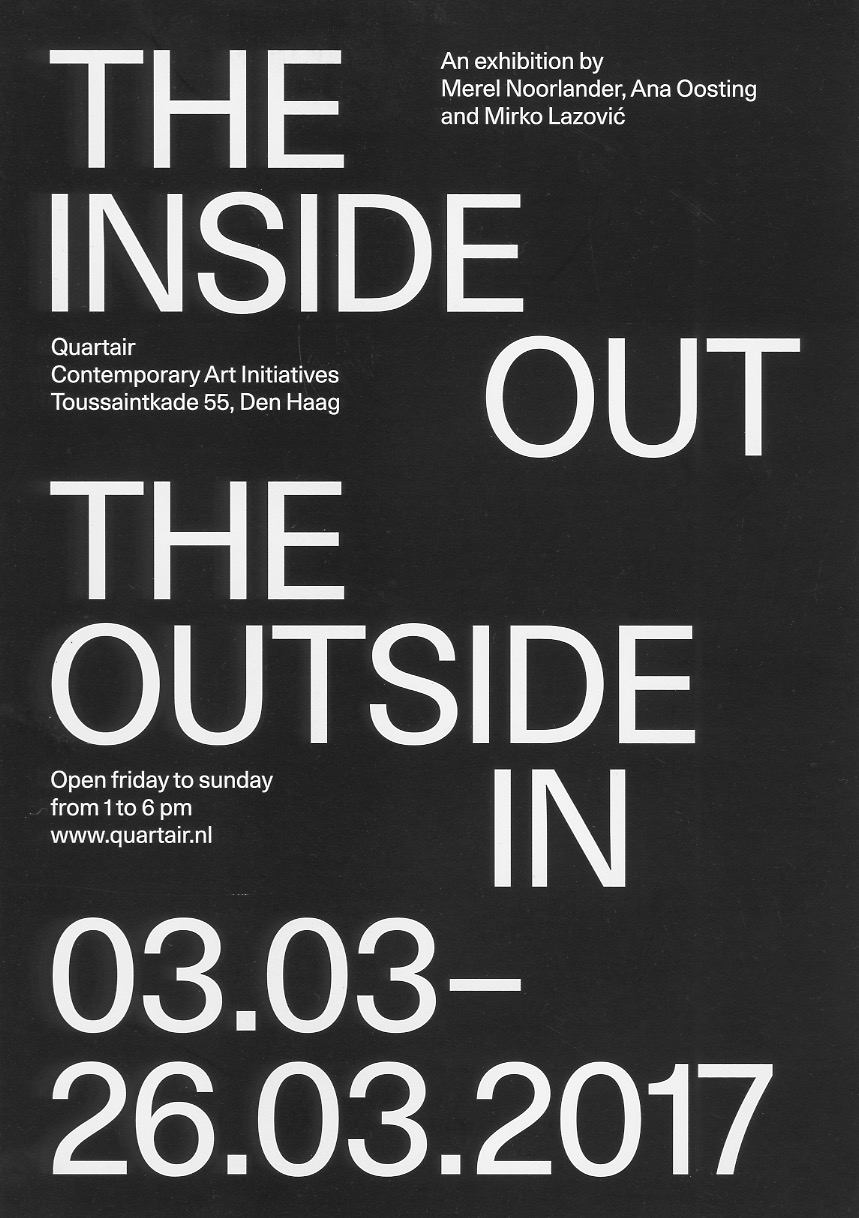 Een zoutwater-bassin, groeiende kleisculpturen, mechanische pop-up objecten, licht en geluid. Drie autonome werken van drie verschillende kunstenaars bewegen, raken vervormd in de tijd, beinvloeden elkaar, gaan verbintenissen aan en vormen samen zo een onverwacht geheel dat meer is dan de som der delen. The Inside Out, The Outside In sluit aan bij het werk van filosofe Donna Haraway, die schrijft over de beleving van tijd en de mogelijkheid van Chthulucene, een staat van symbiose tussen verschillende organismen.
The Inside Out, The Outside In is een project van Merel Noorlander, Ana Oosting en Mirko Lazovi.
www.quartair.nl
Kunstenaar:
Ana Oosting, Merel Noorlander, Mirko Lazovi
Type:
Tentoonstelling
Van:
Vr 3 maart 2017
Tot:
Zo 26 maart 2017
Adres:
Quartair
Contemporary Art Initiatives
Terug