Sweat book | Alex Farrar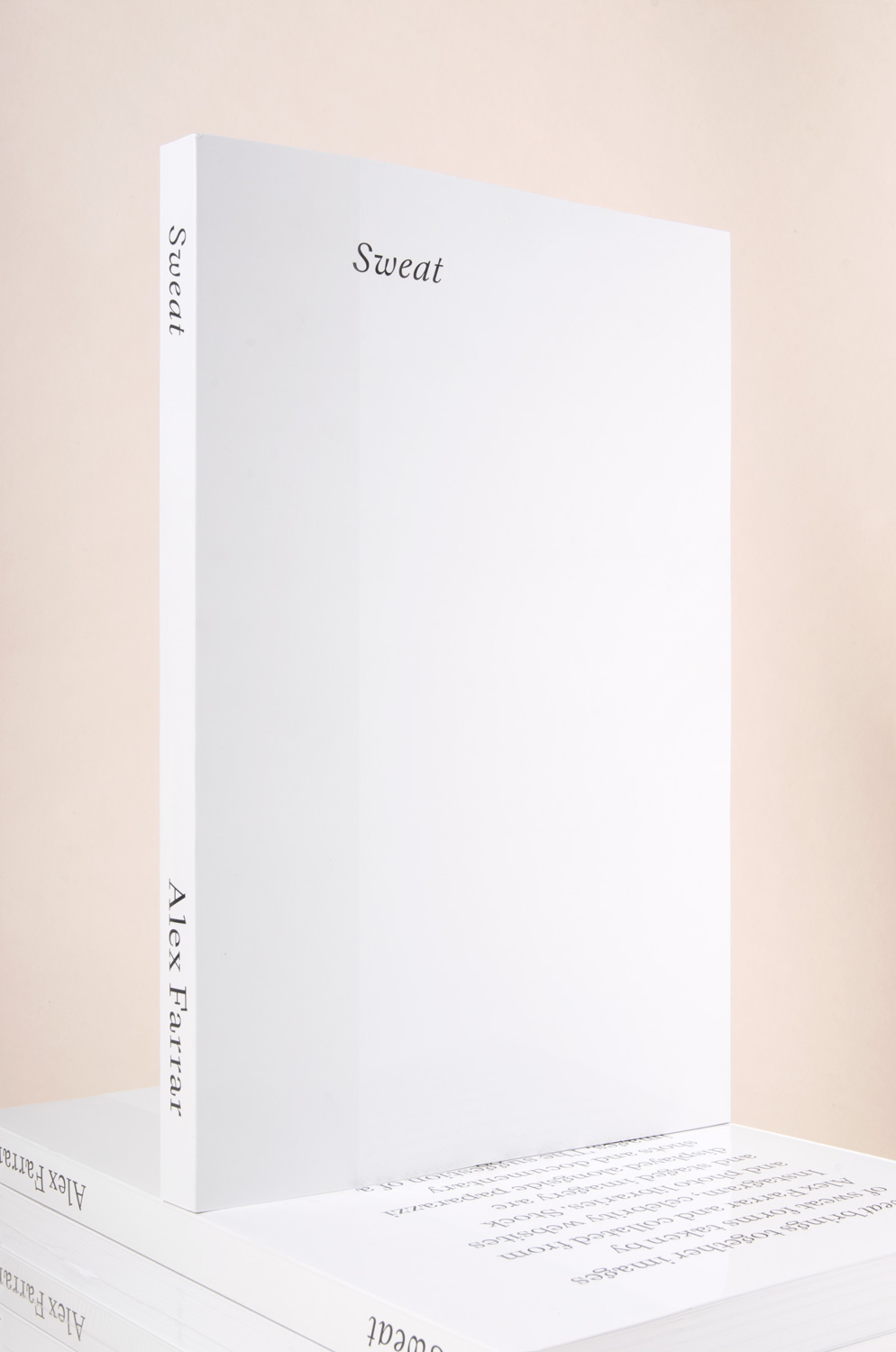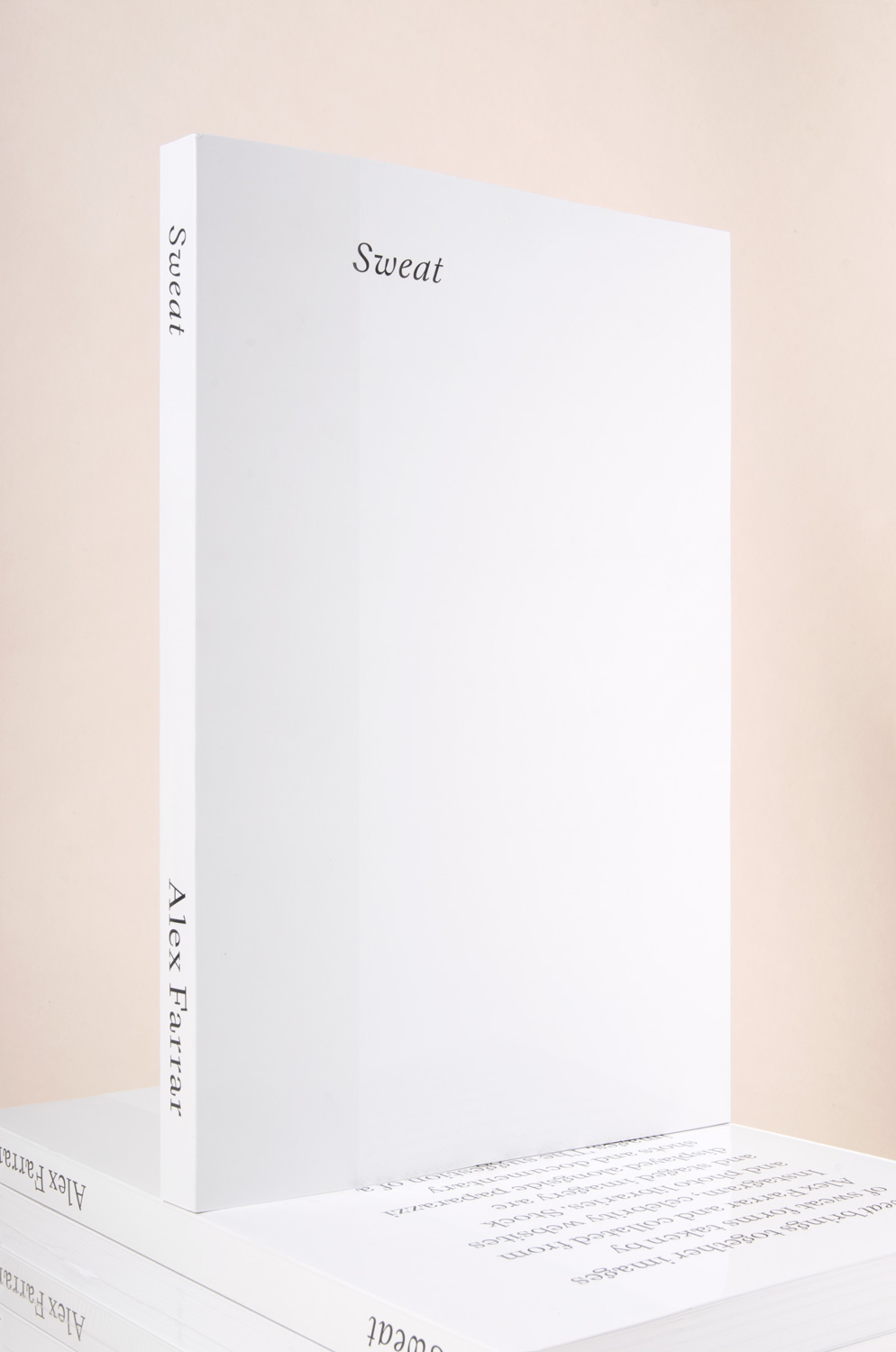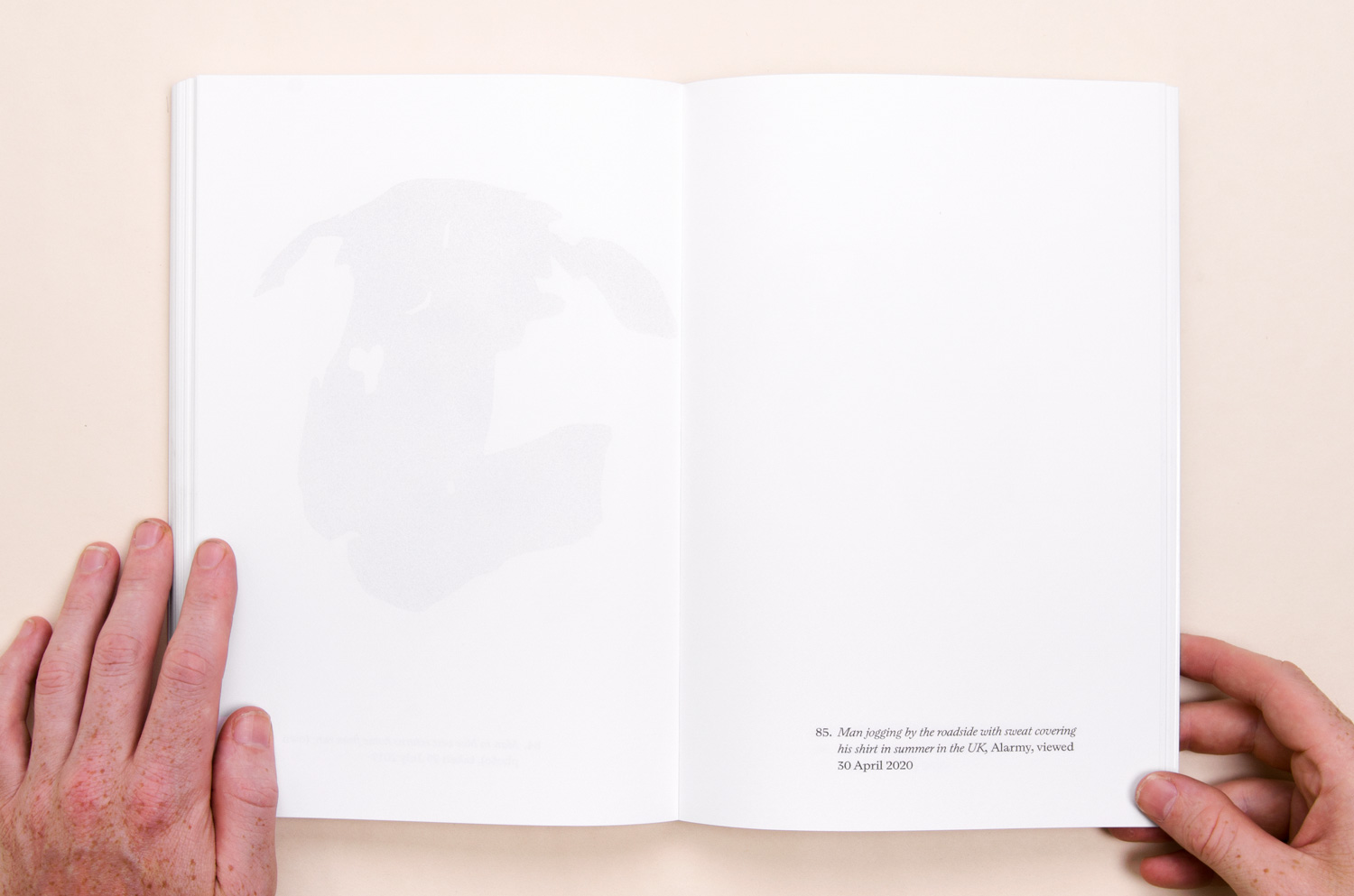 the 'Sweat' book
From the foreword: Sweat is a book of studies of the forms that sweat makes on clothing, with a focus on the torso. They originated as preparatory drawings for sweat paintings, which I have been making since 2017. They are a step between collecting images of sweat and making the paintings, with their job being to abstract sweat from its context, ahead of displacing it into the space of a painting. 'Sweat' was conceived to expand on this process, share the original sources and linger on the subject, though what that was exactly remained difficult to define– a thee explored in the text by George Vasey which begins on the back cover and continues after the final foldout page."
From the back cover: Sweat brings together images of sweat forms taken by Alex Farrar and collated from Instagram, celebrity websites and photo libraries. Stock and staged imagery are displayed alongside paparazzi shots and documentary images. The suggestion of a figure builds accumulatively as we flick through the pages, our eyes grow accustomed to seeing a body that is never fully explicated. Why sweat?
Text by George Vasey. Graphic design and risograph printing by Alex Farrar with studio Hendriksen, Amsterdam. Cover and foldout-pages offset printed by Lenoirschuring, The Netherlands. Binding by AGIA, The Netherlands. Splendorlux (cover and foldout pages), Arena rough white (interior) papers by Fedrigoni. Laica B typeface by Alessio D'Ellena, Dinamo.
Published by 7.45 Books, with financial support from Stichting Stokroos and Hinderrust Fonds.
ISBN: 978–9–4917831–3–5
Distributed by Motto, and available in Belgium from rile*, Brussels; Saint Martin Bookshop, Brussels; in France from &: christophe daviet-thery, Paris; in the Netherlands from Books@RET, Rotterdam; Dürst Britt & Mayhew, The Hague; Page Not Found, The Hague; San Serriffe, Amsterdam; in the UK from Goodpress, Glasgow; Village, Leeds; and in the libraries/archives of Peter van Beveren, The Hague; and Rijksakademie van Beeldende Kunsten, Amsterdam.
Student jury nominee for the Dutch Best Book Design of 2020
Alex Farrar
| | |
| --- | --- |
| Kunstenaar: | Alex Farrar |
| Type: | Kunstenaarsboek |
| Discipline: | Fotografie |
Terug