Speed of Light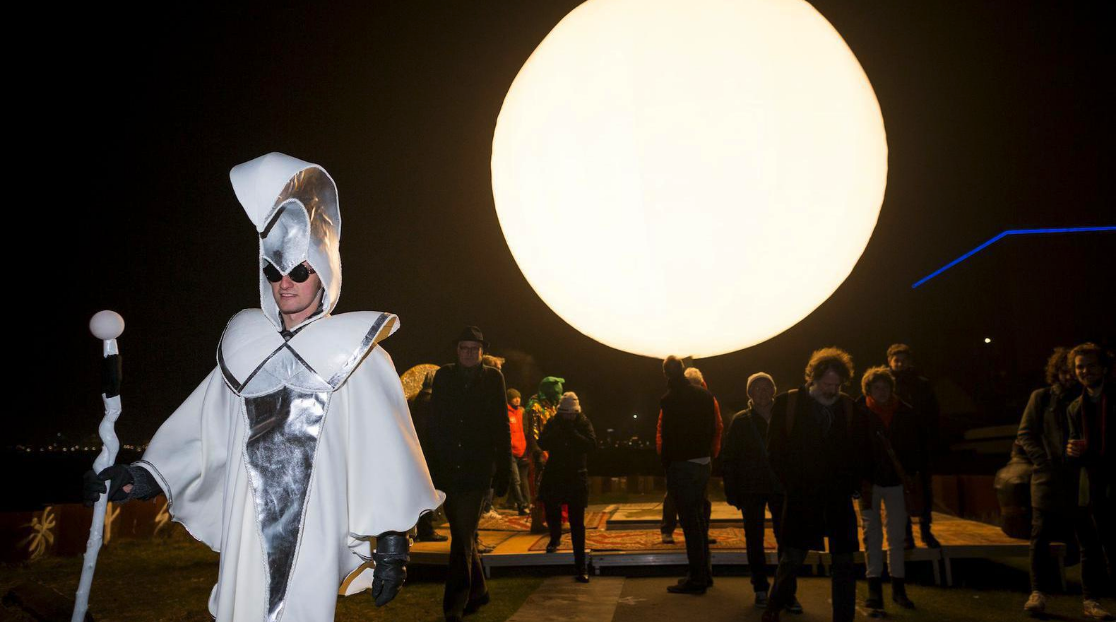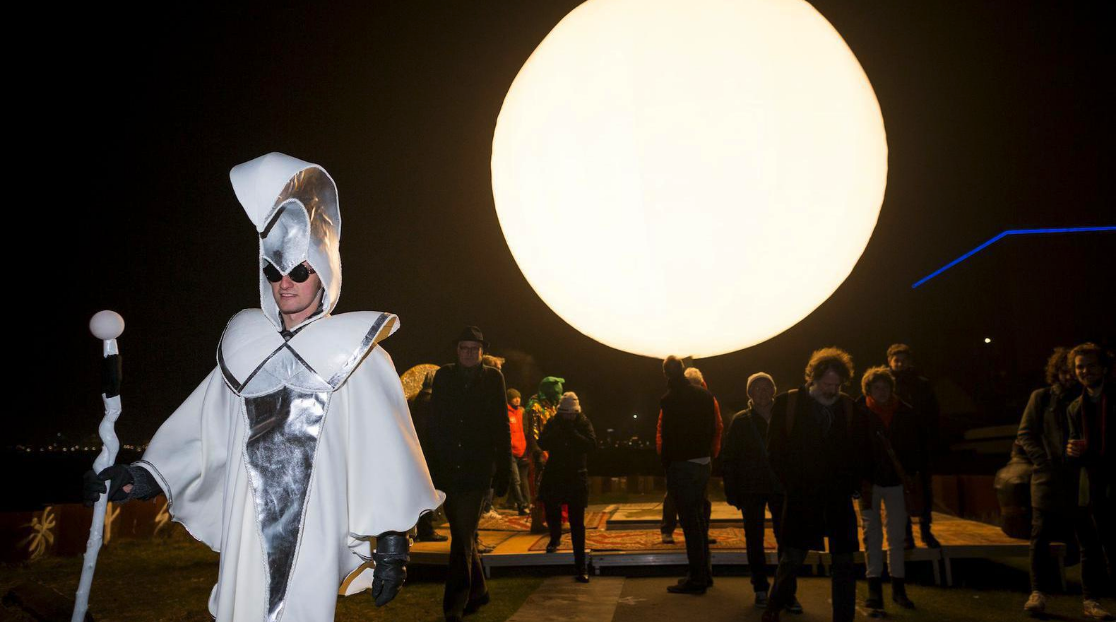 Een project van Stichting CASPAR, naar een idee van Caspar Noyons. In samenwerking met de Tolhuistuin en het Amsterdam Light Festival.
Van 21 december tot 21 januari was aan de IJ promenade het project SPEED OF LIGHT (SOL) te zien; een schaalmodel van ons zonnestelsel waar bezoekers begeleid door een wetenschappelijk of mythologisch verhaal van de aarde naar de zon konden lopen op relatieve lichtsnelheid. Het was een plek waar we afstand konden doen van onze drukke luidruchtige verwarrende aarde om te verdwijnen in de immense ruimte om ons heen en een ontmoeting aan te gaan met "waar het uiteindelijk allemaal om (heen) draait, onze ster; de zon.
Stichting Stokroos heeft het project mede gefinancierd.
Speed of Light
De Parade op 14 januari 2017
Terug