Object-Observer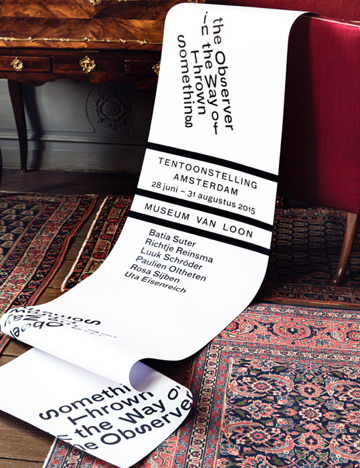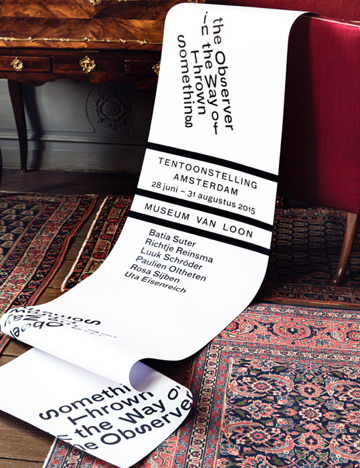 Something Thrown in the Way of the Observer is een groepstentoonstelling in Museum van Loon, het 17e eeuwse woonhuis van de Amsterdamse regentenfamilie Van Loon. Tussen tafels en kasten waar je als bezoeker eerbiedig afstand toe bewaart, onderzoeken zes hedendaagse kunstenaars hoe de dingen óns bewegen.

Rosa Sijben, Batia Suter, Richtje Reinsma, Paulien Oltheten, Luuk Schröder en Uta Eisenreich tonen nieuw werk. De tentoonstelling is gecureerd door Bernke Klein Zandvoort, en loopt van 28 juni t/m 31 augustus.

Stichting Stokroos heeft aan dit project financieel bijgedragen.

Type:
Tentoonstelling
Van:
Za 27 juni 2015
Tot:
Ma 31 augustus 2015
Adres:
Museum van Loon
Keizersgracht 672
Amsterdam
Website:
www.trebelsee.nl
Terug