"w-/bearable" glass instruments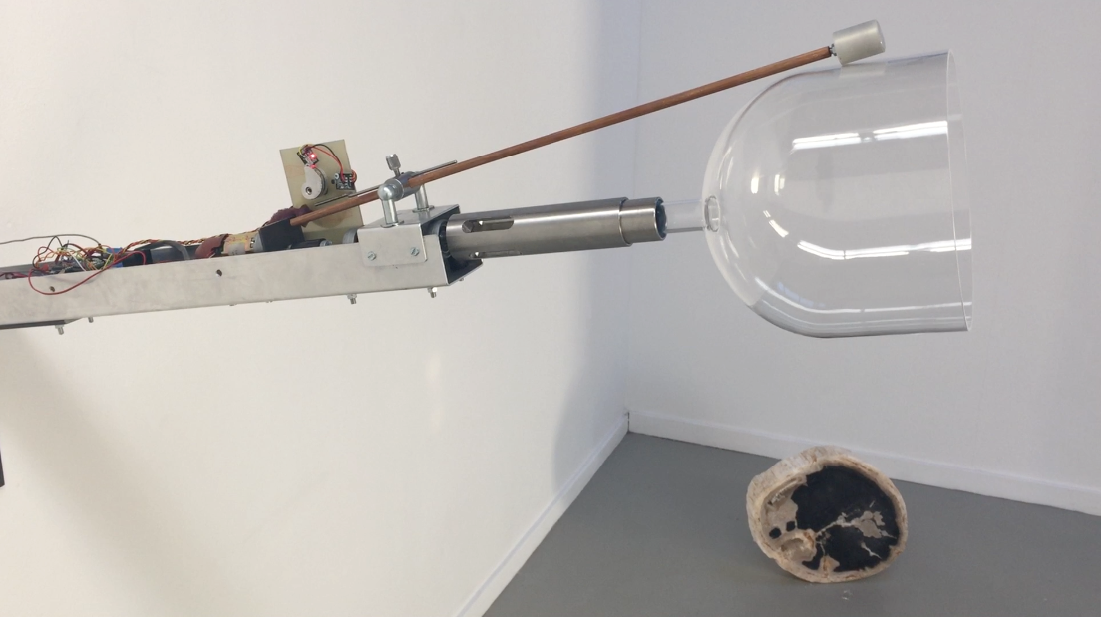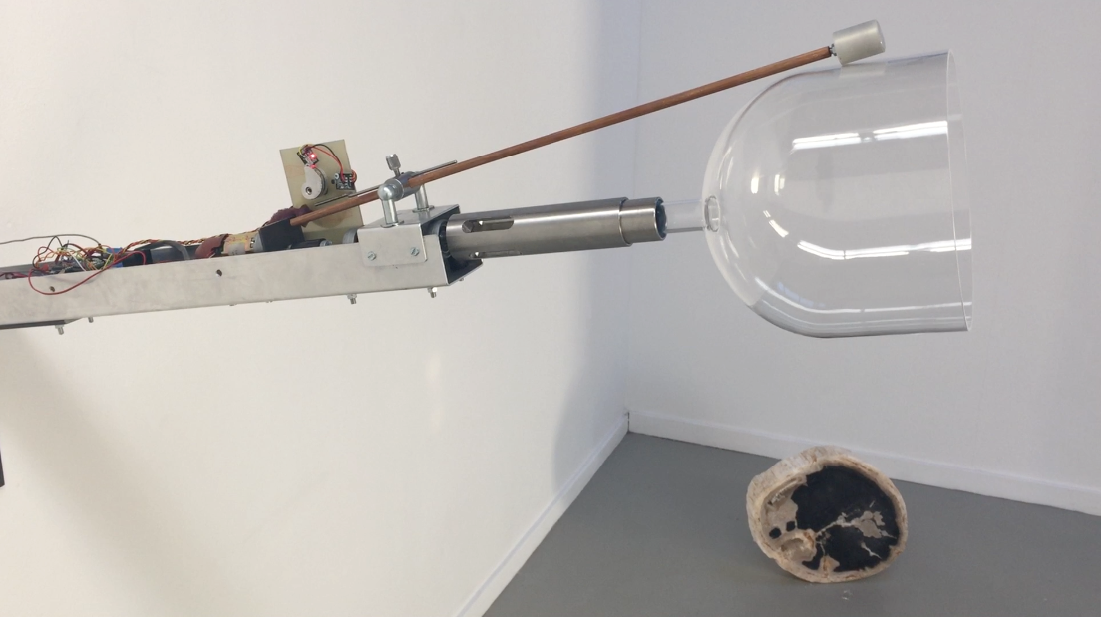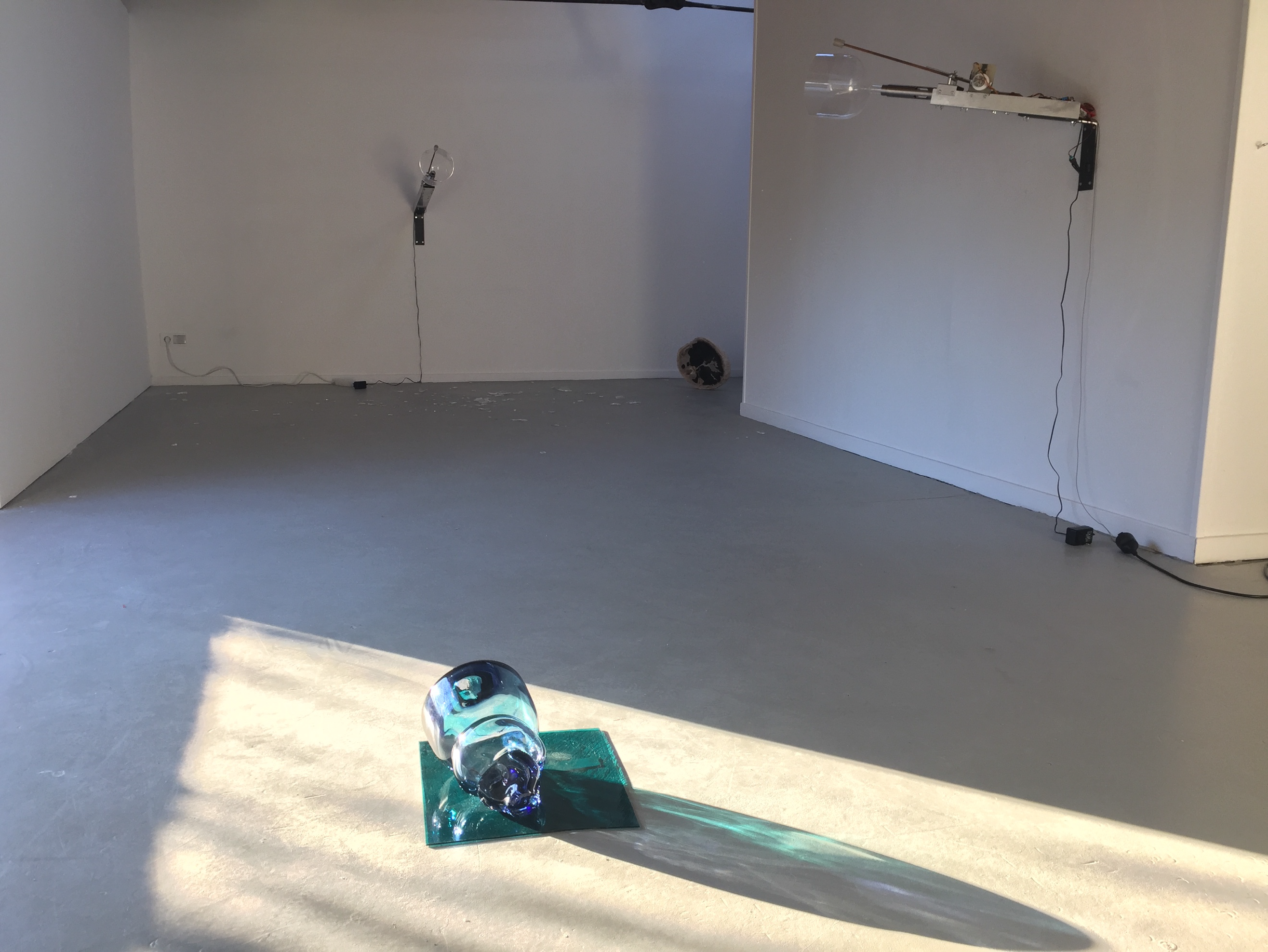 "During RijksOpen 2016 I presented some of my novel "w-/bearable" glass instruments within a mixed media room installation. For the presentation I decided for a sharper differentiation by choosing very specific artifacts out of my research and titled them "smar-ting bodies" instead of using the working title "physics of equilibria" of my research trajectory.
My research is centered in the exploration of different futuristic but also historic ideas of what it could mean to be a living being within the so called "planetary computational era". I put a strong focus on the circadian rhythms - and indeed – I got also deeply inspired by for instance sacral singing bowls, Benjamin Franklin´s glass organ and the myth of Pandora's box in greek mythology, taken from Hesiod's "Works and Days" besides Benjamin Bratton´s recent publication "The Stack". My approach is shaped by the interconnection of artistic experiments and scientific speculation. Within the last month I was able to rethink and further develop and reflect intensively my practice. Thus the process of perception in experimental setups became quite vital within my new approach. The support by the Stokroos Stipend enabled me to continue my work regarding so called Energy Harvesting concepts. I am rethinking and rebuilding devices or let say instruments - so called smart wearable but also bearable technologies - that generate for instance their electricity out of the environment in which they are used (for instance mechanical stress / sun light – resonance). I continued to work with various types of so called Energy Harvesting and smart materials, by experimenting with different recipes and I kept cultivating my own crystals - but in addition to my previous experiences with ceramics (porcelain and piezo electric ceramics for instances within the work "physics of equilibria") I focused now intensively on glass and very specific minerals as for instance quartz in order to produce some of the so called "w-/bearable technologies and instruments". With these new created artifacts - I continued to study ways to influence states of concentration and the sensory adaptation of living, human and nonhuman-beings, including artificial intelligence."
| | |
| --- | --- |
| Kunstenaar: | Eveline Rajca |
| Type: | Installatie |
| Discipline: | Glas |
Terug