Phoenix's Last Song | Dorine van Meel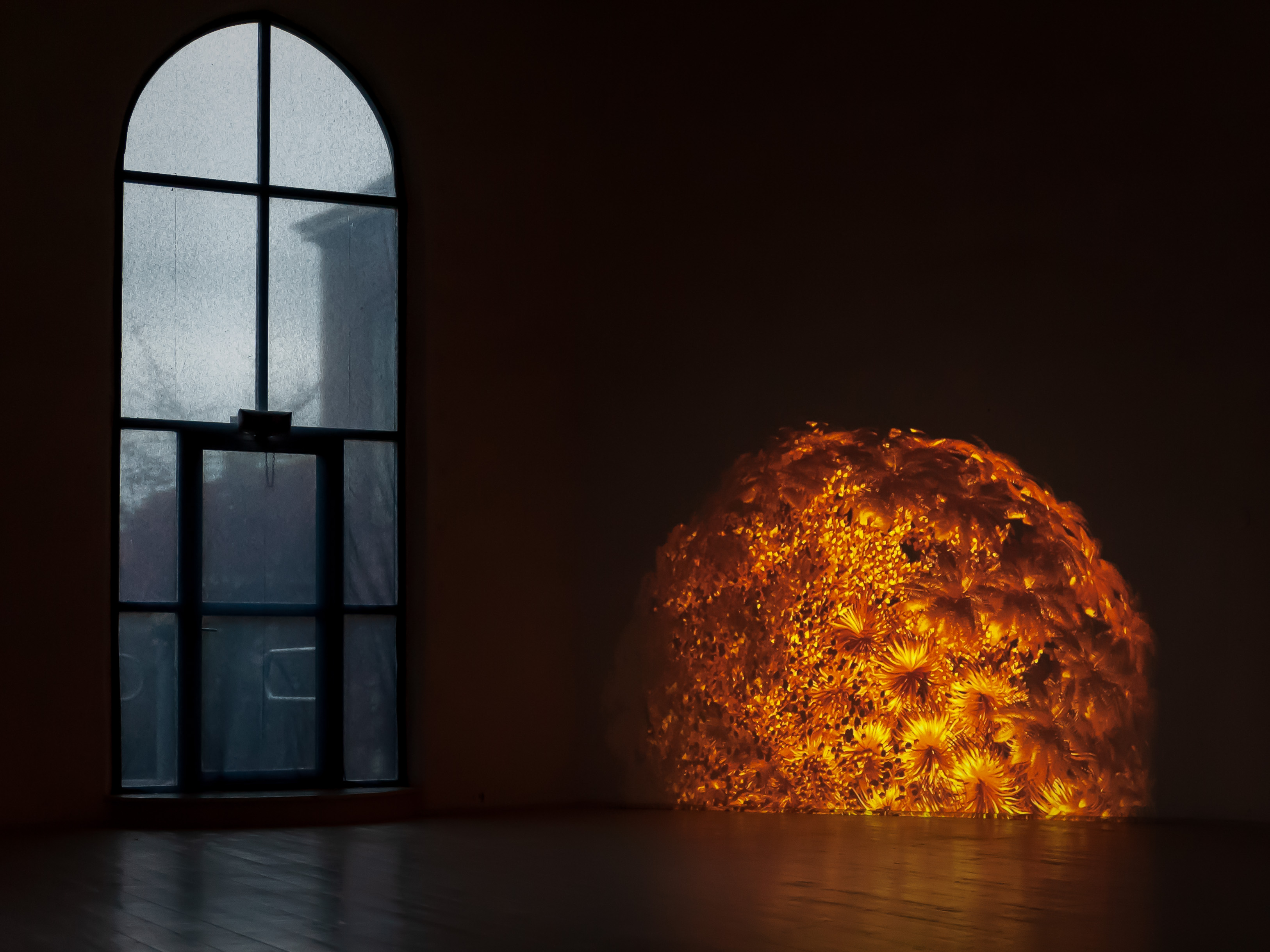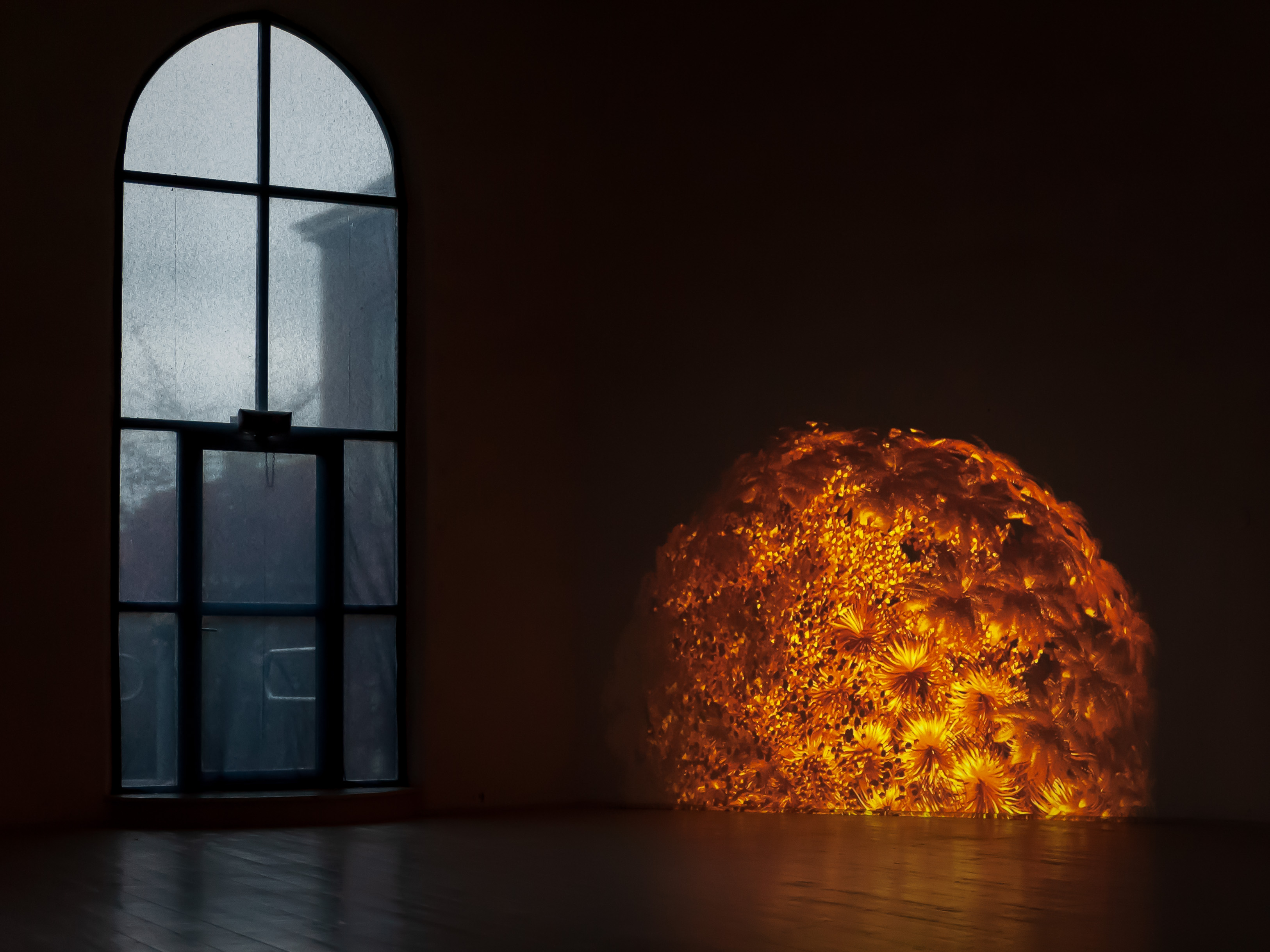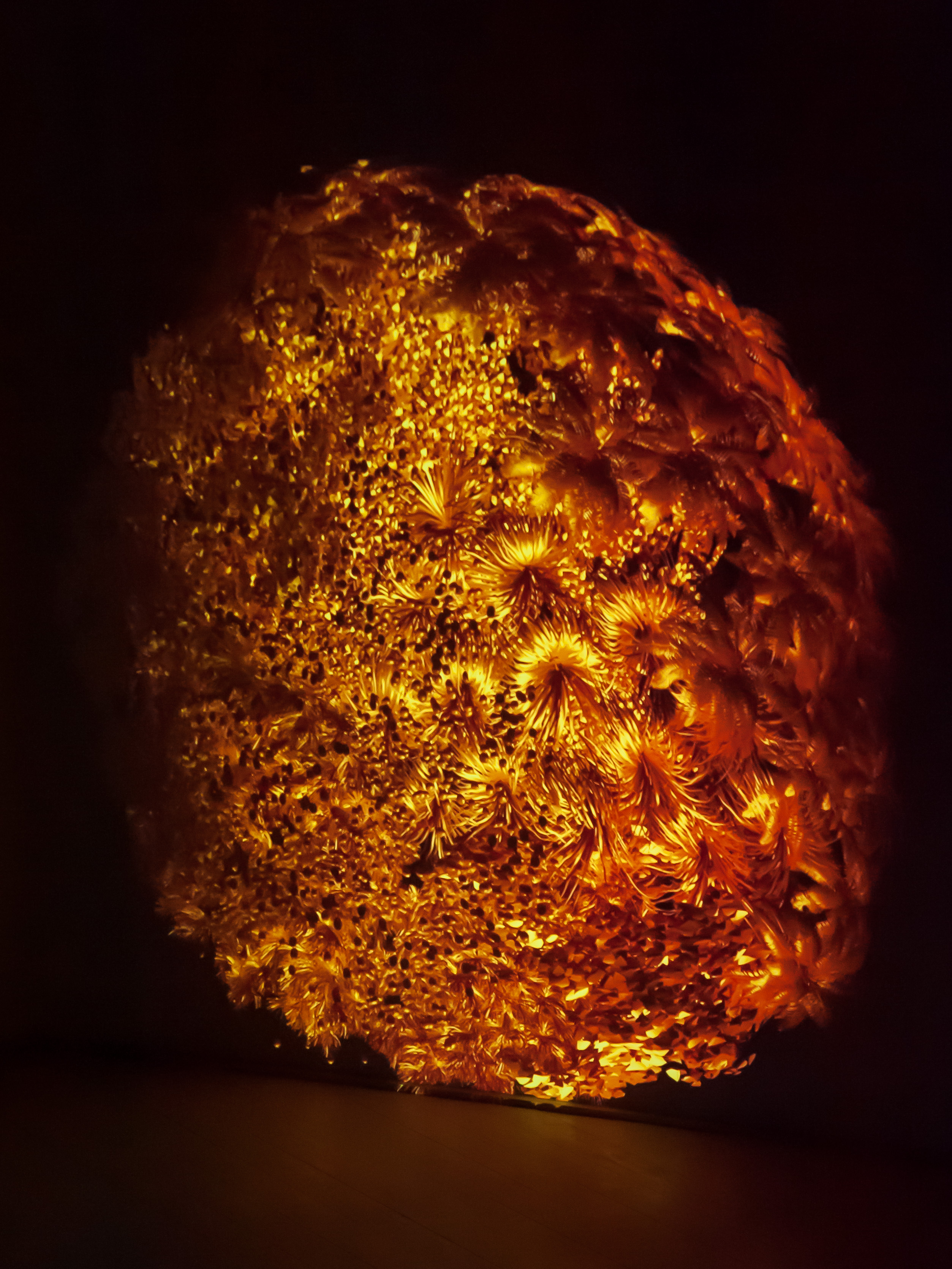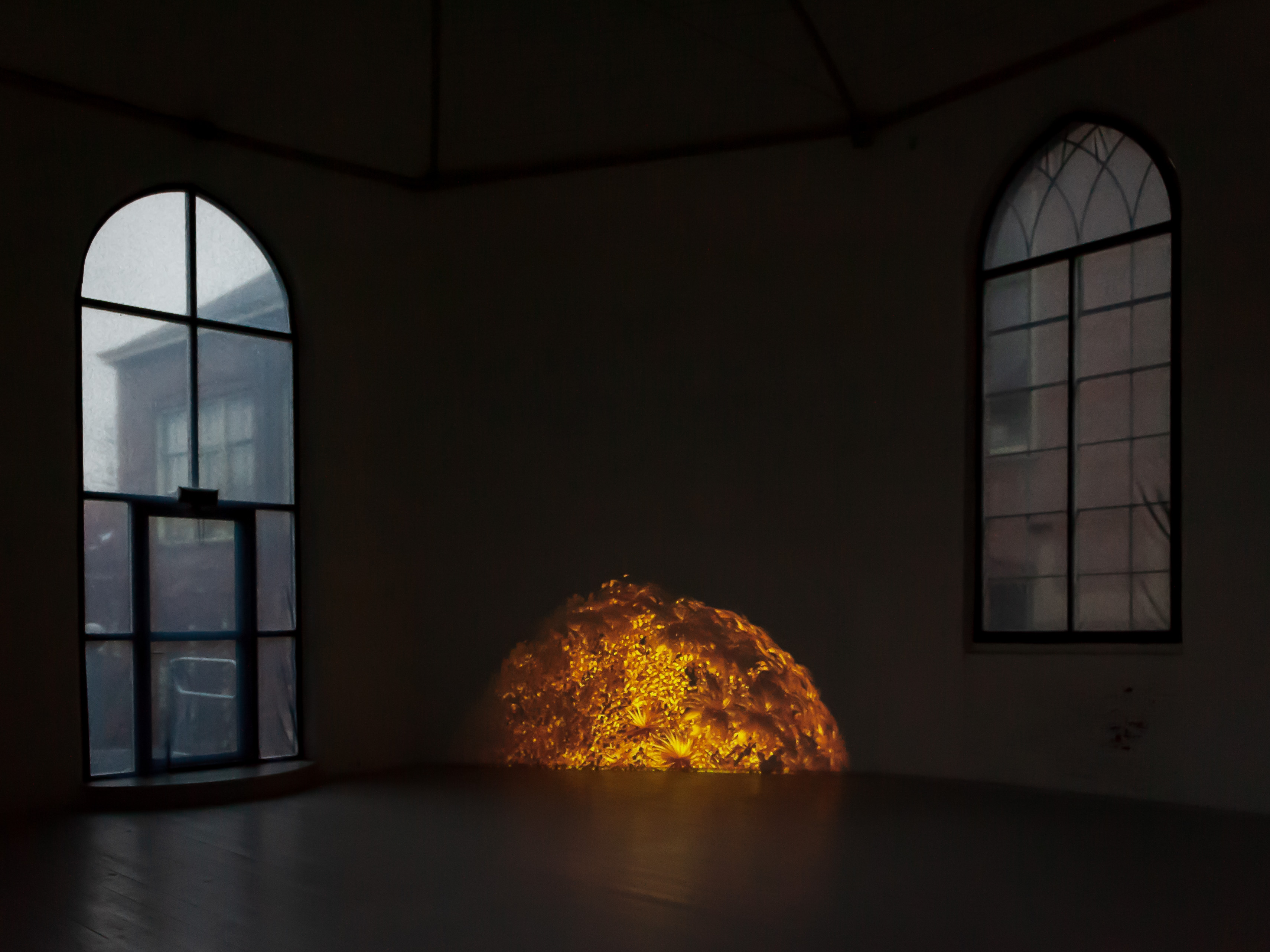 Dorine van Meel, Phoenix's Last Song
Met de tentoonstelling Phoenix's Last Song bij HMK onderzoekt Dorine van Meel de visie op het kind als potentiële doorbreking van de status quo. In een ruimtevullende installatie, bestaande uit projecties van digitaal geproduceerde video's, voert de kunstenaar de legende op van de feniks die vanuit het paradijs naar de aarde vliegt om daar te sterven.
De kunstenaar toont op metaforische wijze haar visie op het ouderschap in een wereld die ze graag veranderd ziet: als mogelijkheid om vernieuwing voort te brengen. Het project legt de huidige machtsstructuren bloot, maar dient bovenal gezien te worden als een pleidooi om die nu en voor de toekomst het hoofd te bieden, als wereldburger, als ouder, als kind. Deze vertelling durft voorbij deze wereld te dromen.
Als onderdeel van de tentoonstelling Phoenix's Last Song heeft Sami El-Enany nieuwe muziek gecomponeerd. De voice-over hiervoor is ingesproken door Emma Bennett.
My child, my child, you will be born,
out of the powder that is my ashes.
And you shall be, child of your mother,
you will not turn away your face.

I will teach you how to smile, but not in service of men.
Show you to be strong, but not in order to dominate.
And if you play the trumpet, it will not be for the battlefield.
Stichting Stokroos draagt bij aan dit project.
Foto: Bart Treuren
Finissage 1 april
Dorine van Meel
Hotel Maria Kapel
Terug