Oysters for Naturalization | Mangano & Van Rooy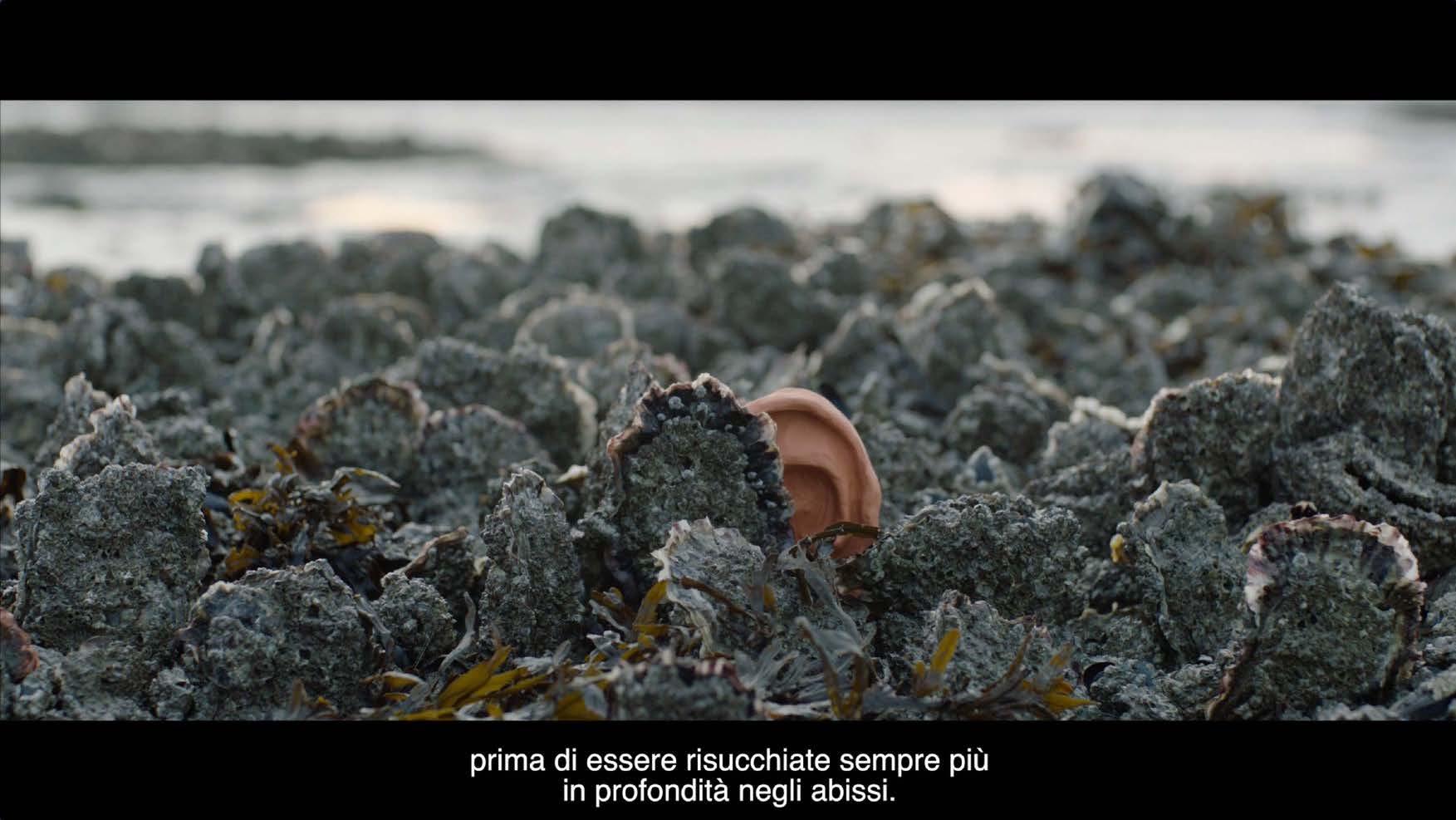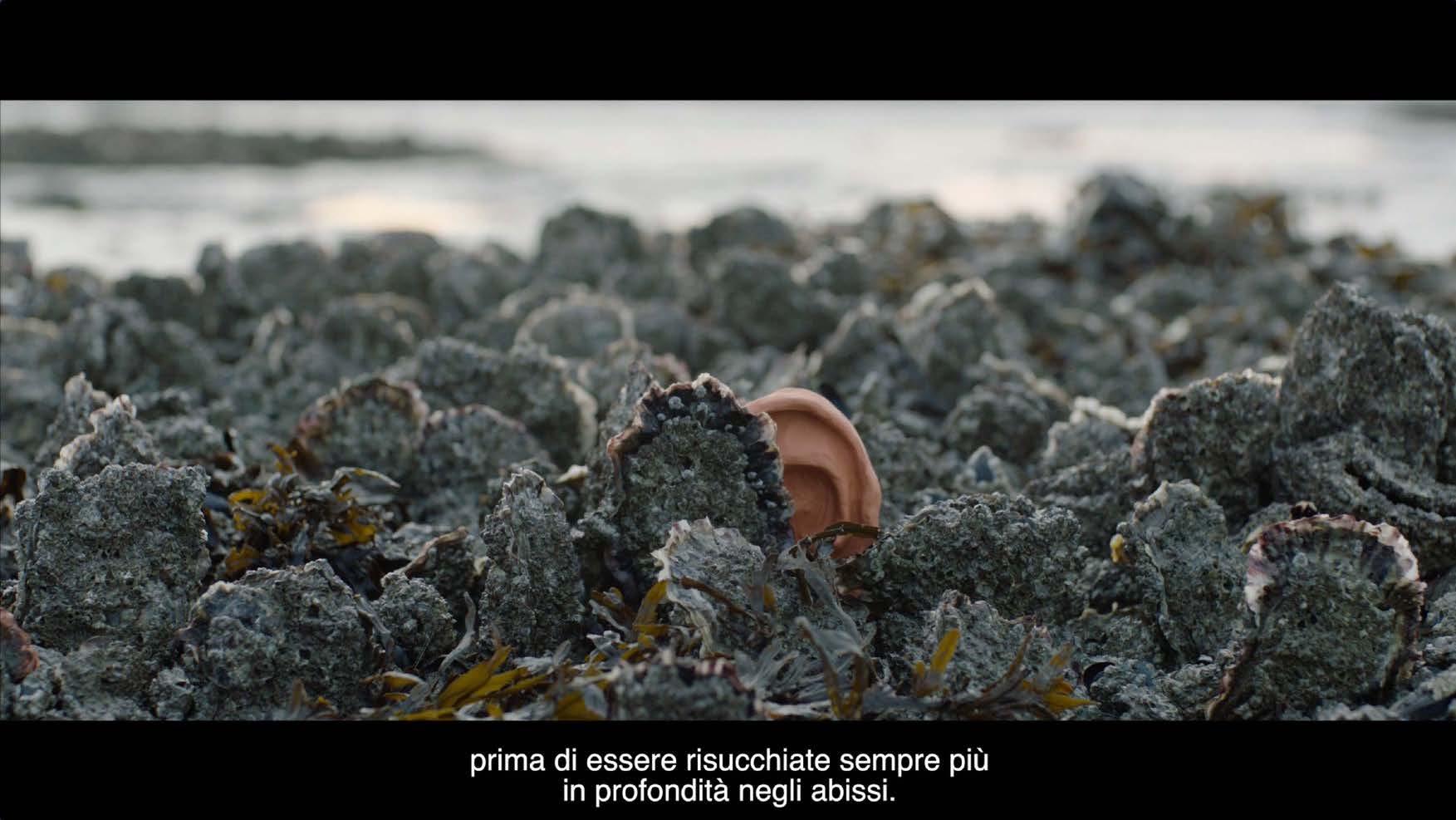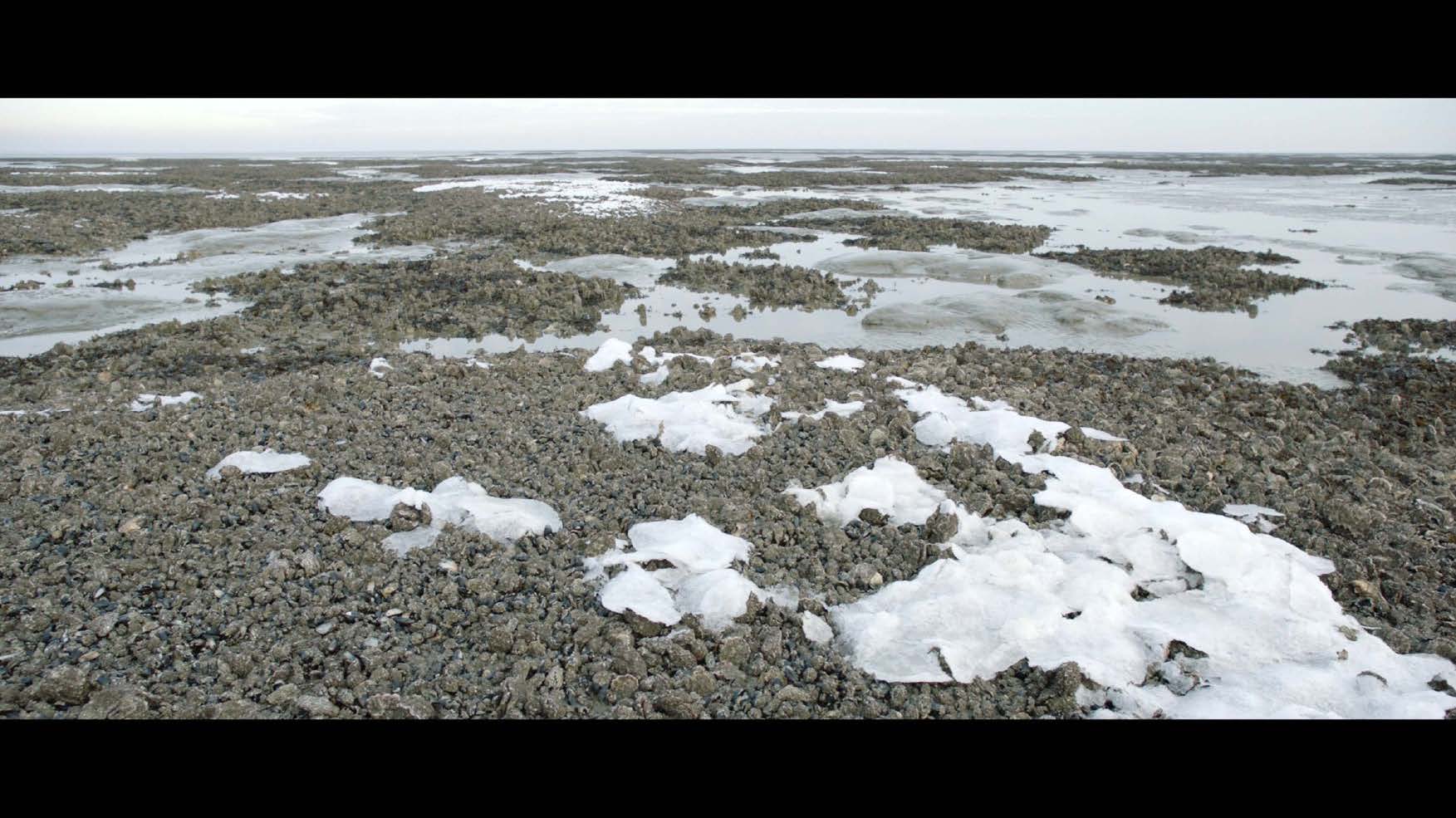 Oysters for Naturalization (2019, 4K video, 12')
Domenico Mangano & Marieke van Rooy


"In deze korte film benaderen we de Japanse oesters uit de Nederlandse Waddenzee met een surrealistische vragenlijst. We vragen hen om het juiste antwoord te geven op een reeks meerkeuzevragen die betrekking heeft op hoe ze zich moeten gedragen in relatie tot de flora en fauna uit hun directe omgeving. Inspiratie voor ons project is de test Kennis van de Nederlandse samenleving van het Nederlandse inburgeringsexamen.
Er is sprake van een analogie tussen de Japanse oester en de Marokkaanse en Turkse arbeidsmigranten die eind jaren zestig, begin jaren zeventig in Nederland aankwamen voor een tijdelijke periode, maar beiden zijn gebleven. De Japanse oester heeft de Nederlandse oester nu 'verdrongen' in de Nederlandse wateren, maar er zijn experimenten gaande om de originele 'Nederlandse' oester terug te laten keren naar de Wadden.

Deze film verbindt twee maatschappelijke vraagstukken in Nederland en bevraagt ze op een ironische manier. Wij gebruiken een specifiek ecologieprobleem - in welke mate mag men ingrijpen om de expansie van de exotische Aziatische oester in de Nederlandse Waddenzee (beschermd Unesco werelderfgoed) te verminderen? - als een metafoor voor het integratieprobleem, een belangrijk aandachtspunt van de Nederlandse politiek
sinds de jaren tachtig.

De première van de film had plaats op de tentoonstelling You Got To Burn To Shine, in de Galleria Nazionale (GNAM) in Rome (4 februari – 9 april 2019). Het betreft een internationale groepstentoonstelling met werken van o.a. Jeremy Deller, Francis Alys, Bertille Bak en Kristof Kintera. De film werd gerealiseerd dankzij financiële ondersteuning van Stichting Stokroos en het Mondriaan Fonds."
| | |
| --- | --- |
| Type: | Film |
| Discipline: | Video |
Terug