It happens anyway W139| Sachi Miyachi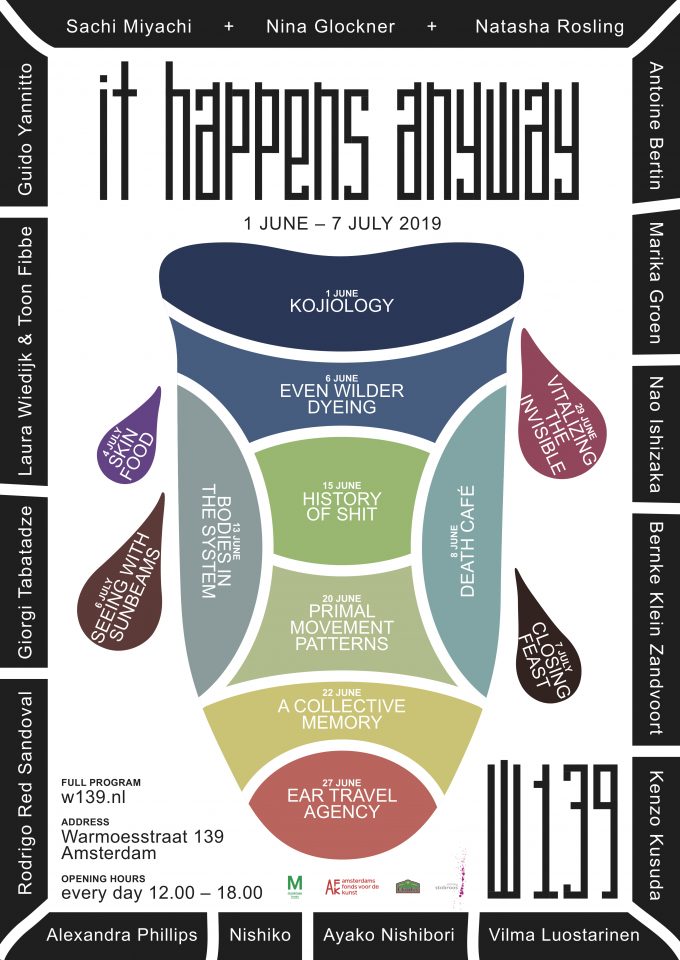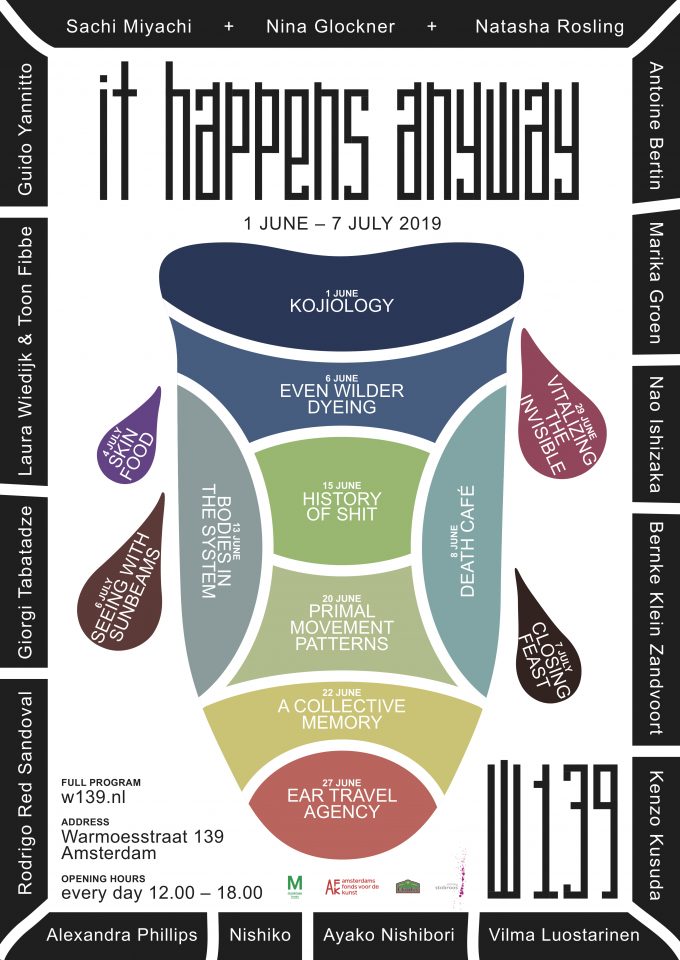 'It Happens Anyway?' is a major new installation project by Amsterdam based artist, Sachi Miyachi co-developed with Nina Glockner and Natasha Rosling, and interweaving a vibrant program of participants. Devised for the W139, in the heart of Amsterdam's diverse cultural feeding ground, the story of this project begins with the idea of a creative ?fermentation pot?.

The artspace will be transformed into a collective 'body' inhabited for 5 weeks by 15 artists, performers and writers from 10 countries, fostering dynamic engagements with the public. Large-scale wooden walkways and textile architectures will flow through the galleries; carefully enveloping, containing and releasing visitors on a journey through the thresholds of this 'body' and its interior and exterior limits. The installation is both a physical and mental space, designed to invoke direct somatic encounters as well as providing functional environments for collective workshops and events. As co-extensions of each other, ?these elements will make the space 'live' as they have a durational quality.

Through a chain of mini residencies, each artist will take the symbiotic process of fermentation as an allegory to explore the fluid ecosystems of the body from diverse cultural and creative perspectives. They will host workshops and interventions with visitors, exploring practices such as food as medicine, play therapy and architectural design. By challenging the artist/audience relationship, the overall programme aims to experiment with embodied modes of learning, bridge cultural insights and seed public imagination with creative 'spores'.
Kunstenaar:
Sachi Miyachi, Nina Glockner, Natasha Rosling
Type:
Installatie
Discipline:
Interdisciplinair
Van:
Za 1 juni 2019
Tot:
Zo 7 juli 2019
Adres:
W139
Warmoesstraat 139
Amsterdam
Openingstijden:
dagelijks van 12.00 - 18.00
Terug