Does a Face Have a Chronology|Team Thursday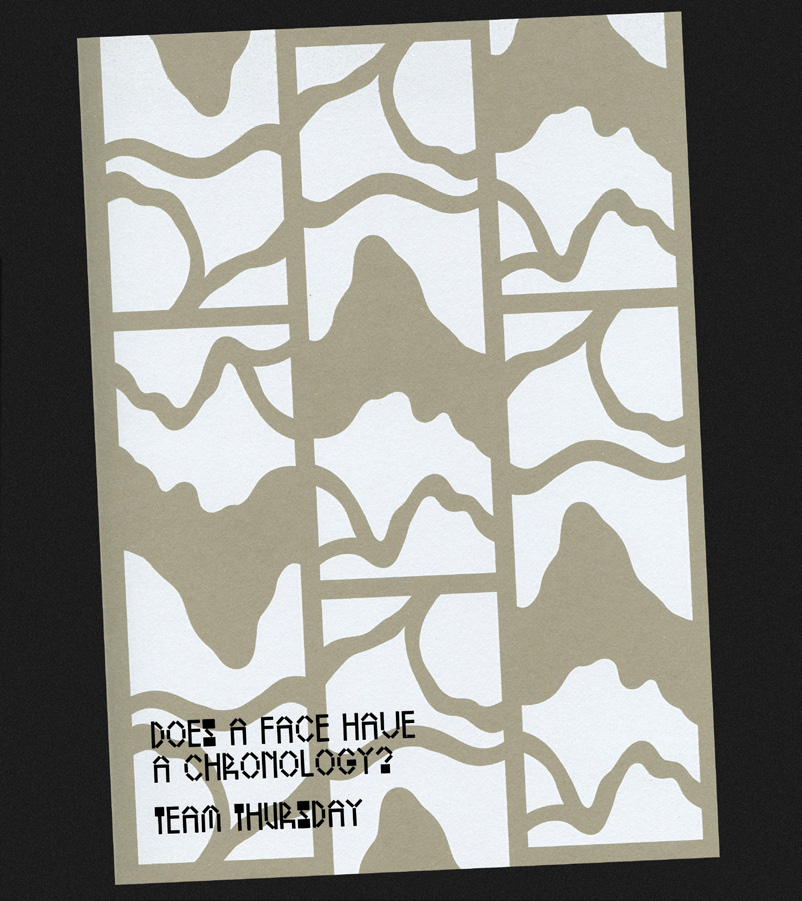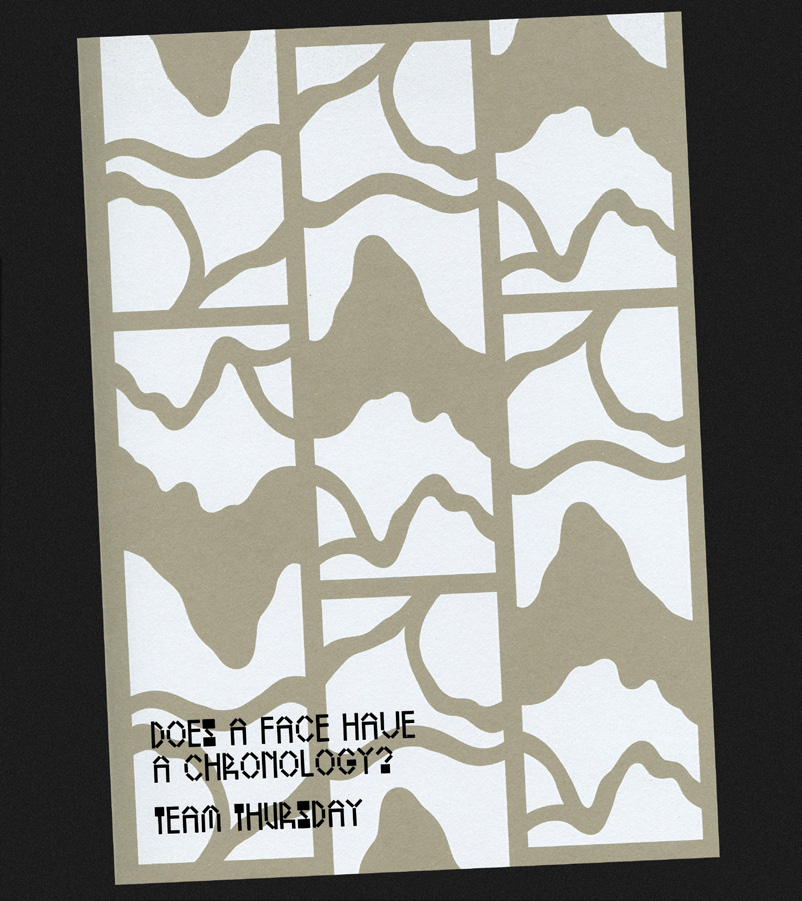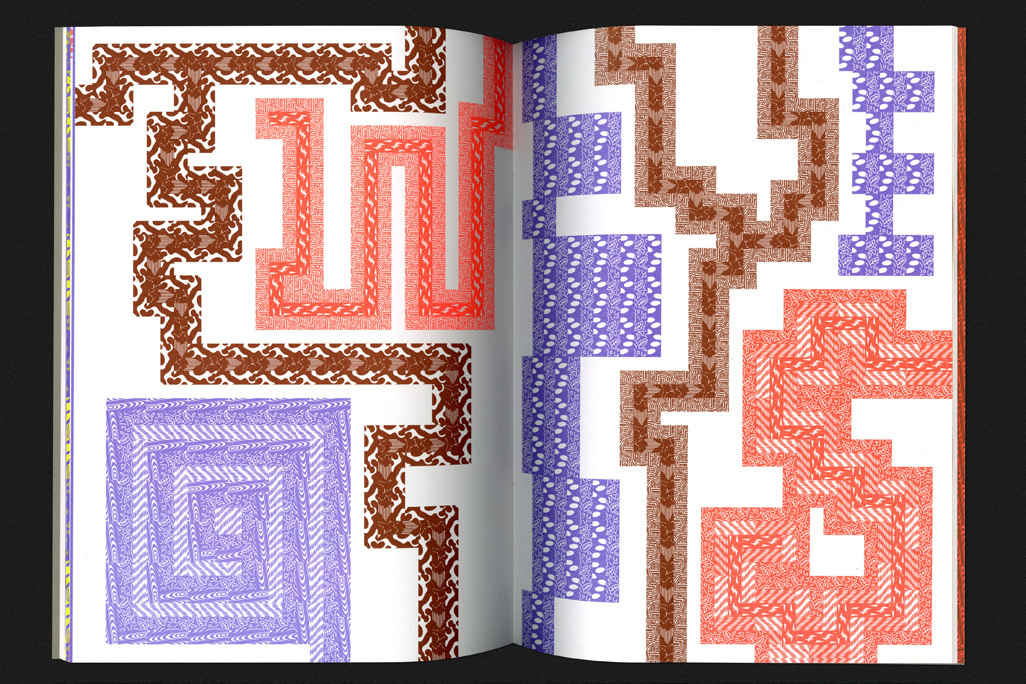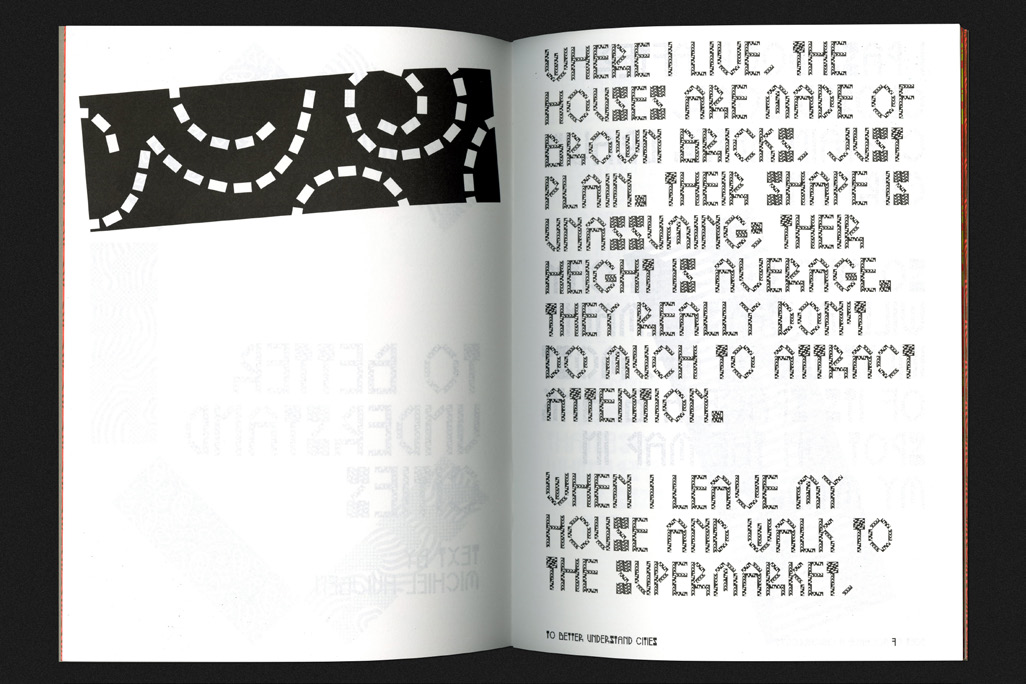 Kunstenaarsboek
Does a Face Have a Chronology?
Loes van Esch en Simone Trum, sinds 2010 samenwerkend als grafisch ontwerpstudio Team Thursday, hebben ons eigen artist book (titel: Does a Face Have a Chronology?) ontwikkeld, waarin we een beeldend onderzoek laten zien naar het stadsgezicht van Seoul, Zuid Korea.
Does a Face Have a Chronology? toont letterontwerpen die zij maakten tijdens de residentie in Seoul en tot op heden doorontwikkelen. Zij deden beeldend onderzoek naar het 'gezicht' van de stad Seoul en hebben een aantal autonome projecten uitgevoerd, waaronder een stalen typografische sculptuur voor in een park in Seoul, en een expositie van ontworpen doeken die reageren op het straatbeeld van Seoul, in het MMCA. Deze residentie was een belangrijke periode voor onze studio. We zijn autonomer gaan werken, en dit is iets dat tot op de dag van vandaag doorvloeit in onze studio.
Om de letterbeelden die wij hebben gemaakt, nog meer met tekst te verweven, heeft kunstenaar Michiel Huijben een tekst geschreven die aansluit op het onderwerp stad, architectuur en taal. Michiel is een performance kunstenaar die in zijn werk teksten over architectuur voordraagt. Deze tekst is prominent opgenomen in het ontwerp van het boek: niet als voor- of nawoord maar door het boek heen samengevlochten, gezet in onze letters.
Facebook
| | |
| --- | --- |
| Kunstenaar: | Loes van Esch, Simone Trum, Team Thursday |
| Type: | Kunstenaarsboek |
| Discipline: | Design |
Terug