Detox Tour | Lek Art 2018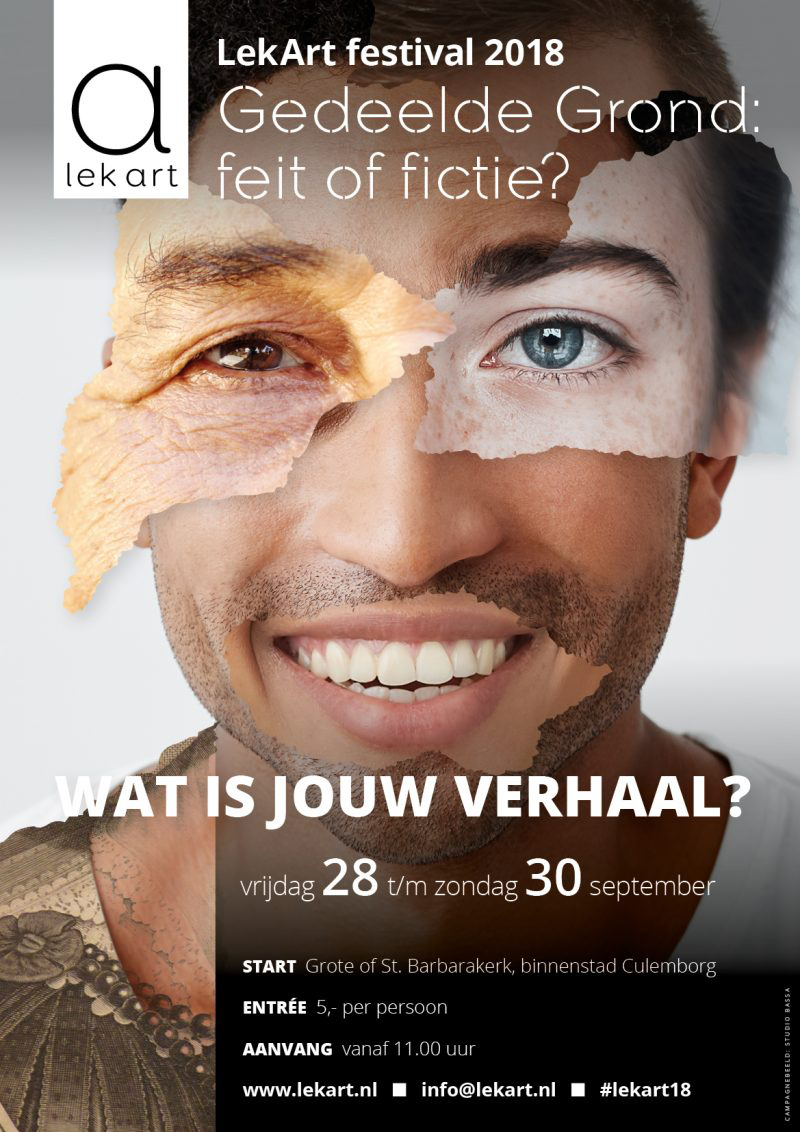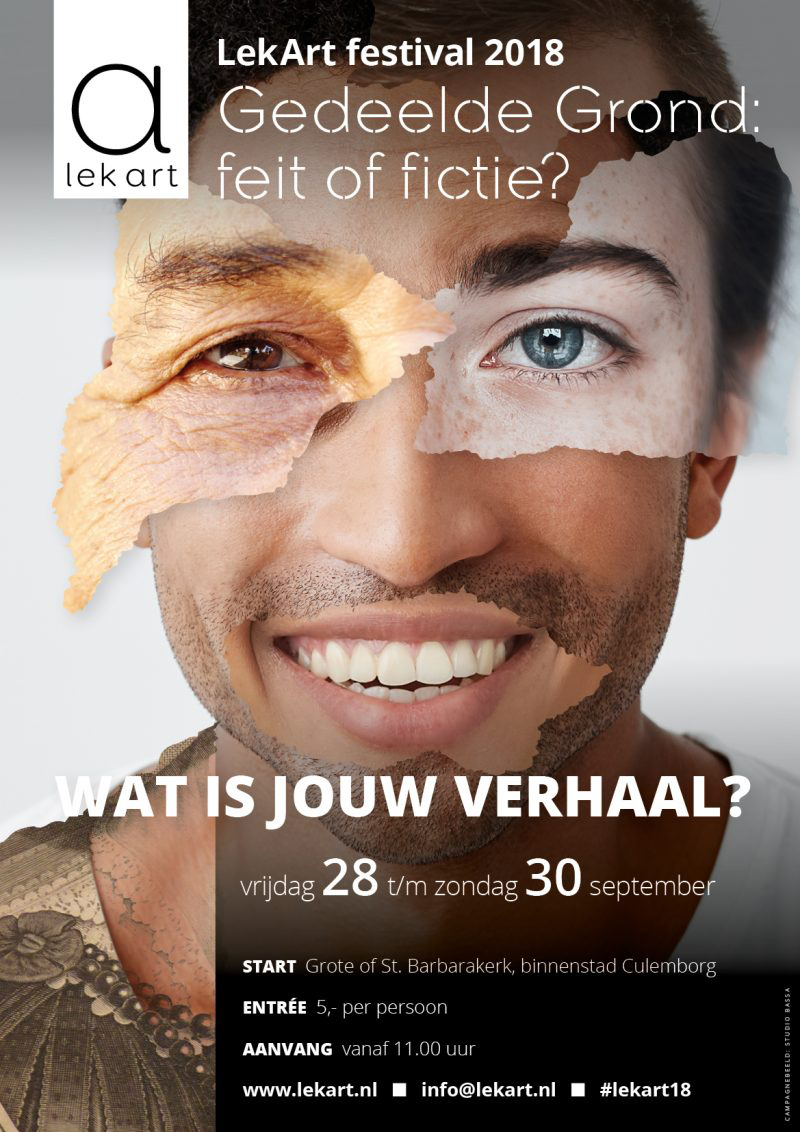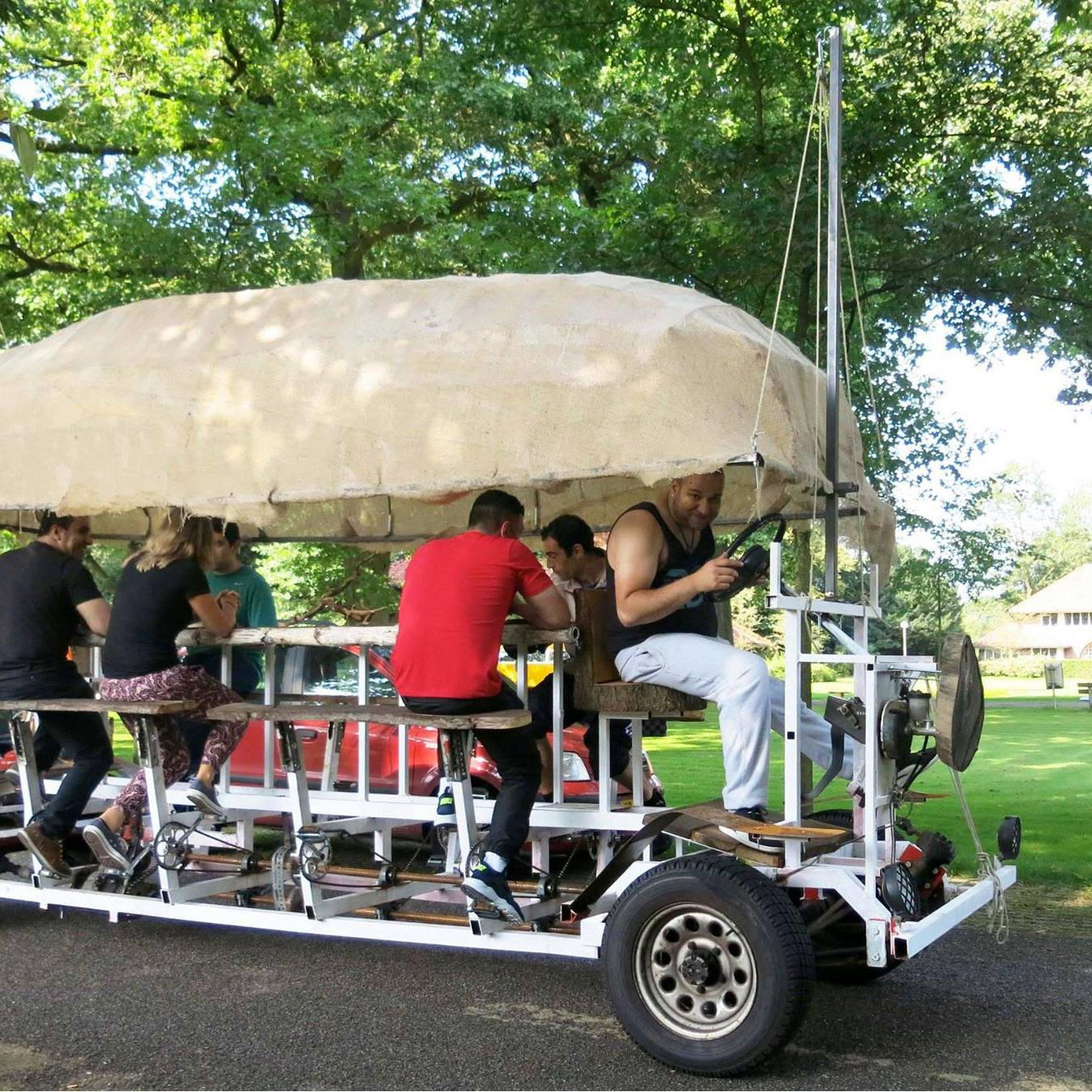 Detox Tour
LekArt kun je op zo veel verschillende manieren beleven. Dit jaar is er weer een nieuwe manier van ontdekken: de
Detox Tour
. Het is een performance audiotour, een fiets waarop 8 mensen mee kunnen fietsen. Fiets mee en beleef een meeslepend verhaal dat je door Culemborg voert. Dirk van Lieshout maakte deze audiotour in samenwerking met Lukas Simonis en met de bijdrage van Ton van Kempen. Deelnemers krijgen bij aanvang van de tour mobiele koptelefoons waar audiotour al fietsend te beluisteren is.
Stichting Stokroos ondersteunt deze performance.
Over het Lek Art Festival 2018
In het weekend van 28 t/m 30 september is het zo ver: een kersverse editie van het LekArt festival 2018. Curator Maartje Berendsen zet voor het festival van 2018 een spannende inhoudelijke lijn neer met de ondertitel Gedeelde Grond: feit of fictie, waarheid of fantasie, echt of illusie; een goed verhaal hoeft niet waar te zijn. Via bekende tot minder bekende locaties en zelfs geheime plekjes in de binnenstad van Culemborg leidt de kunstroute het publiek langs verrassende kunst.
LekArt Festival 2018
Dirk van Lieshout
Kunstenaar:
Dirk van Lieshout
Type:
Performance
Discipline:
Interdisciplinair
Adres:
Startpunt
Grote Kerkstraat 4, Culemborg
Openingstijden:
28 t/m 30 september 2018 tussen 11.00 uur en 17.00 uur in en om de binnenstad van Culemborg.
Terug