Beauty of the Battle | Damian Kapojos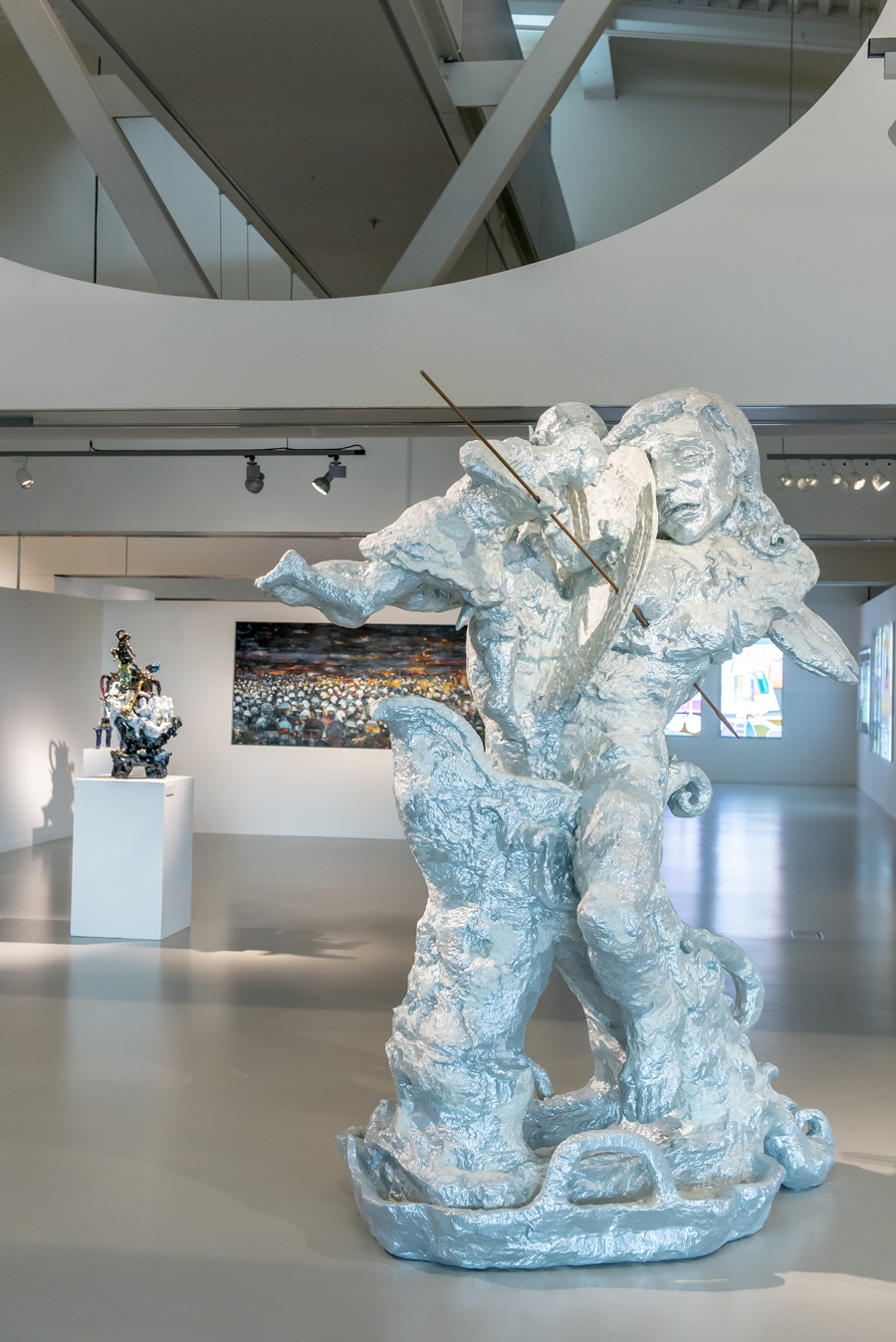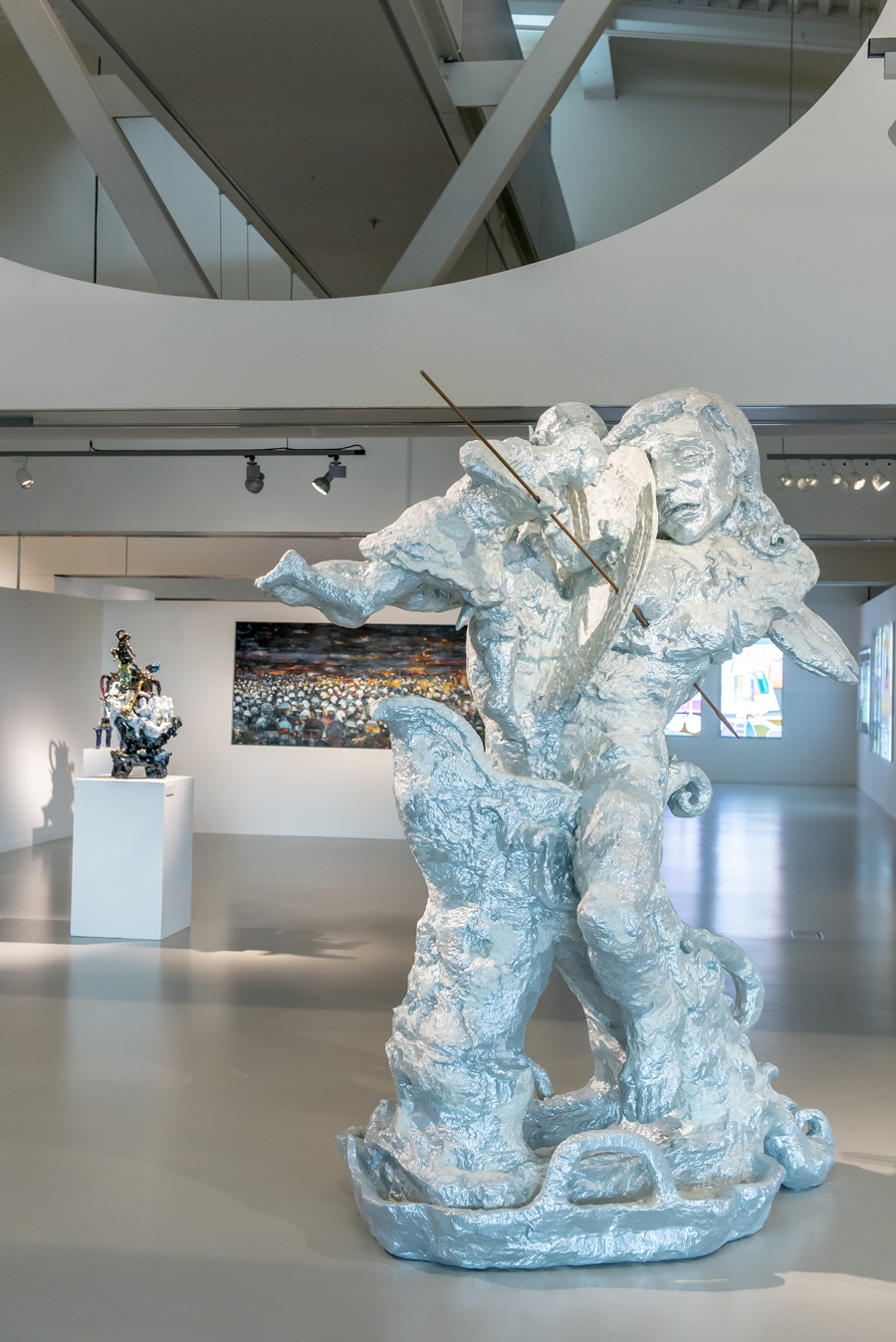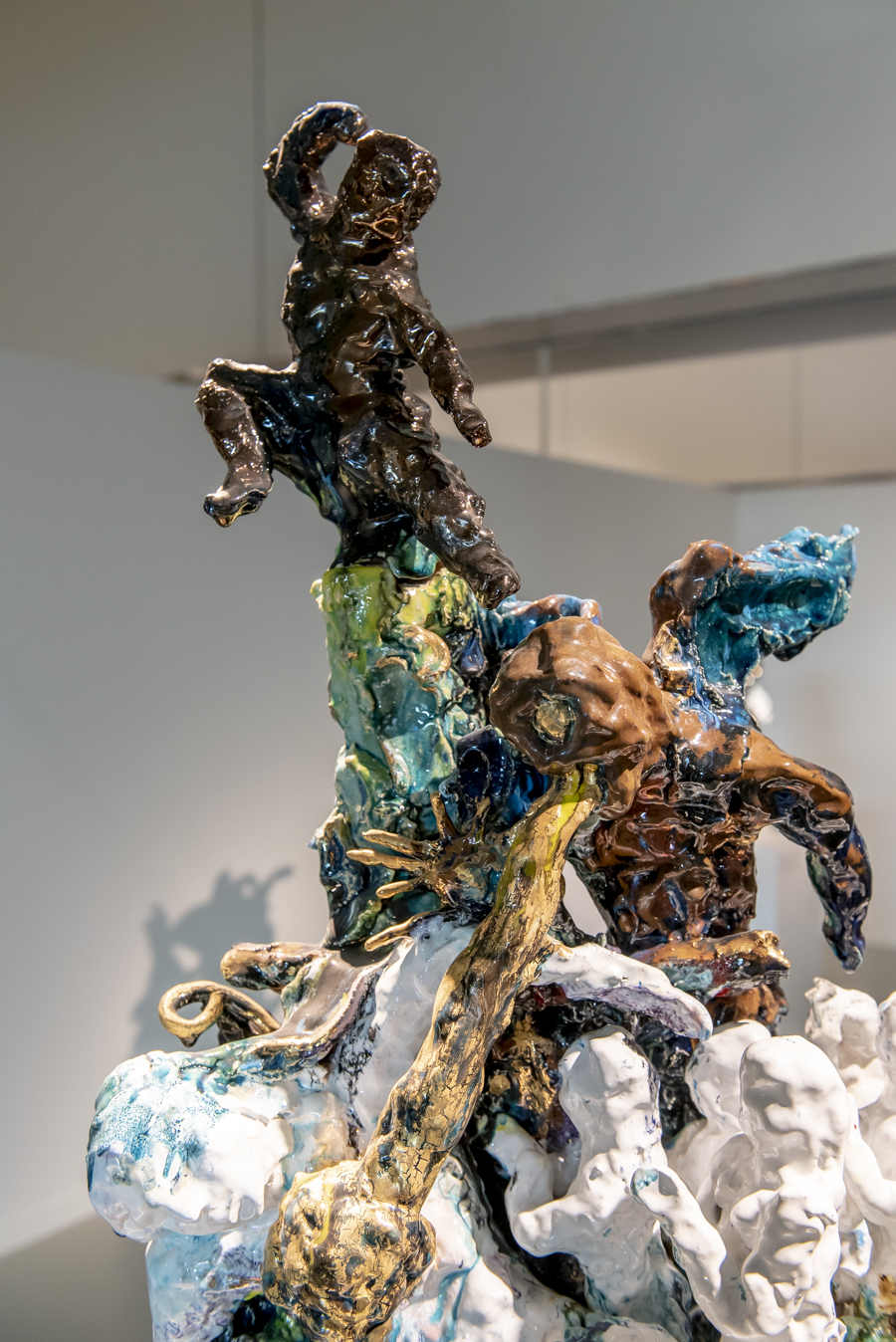 Het thema voor dit project is de fascinatie voor dans en het gevecht (ballet en gevechtskunst) en de nieuwe uitingen daarvan binnen de hedendaagse beeldende kunst. Damian Kapojos is beeldhouwer, danser en gevechtskunstenaar en voor dit project heeft hij nieuwe beelden gemaakt die gecombineerd worden met performances, gebaseerd op ballet/vechtsport.
De performance zal in januari plaatsvinden.

Zijn werk gaat veelal over persoonlijke en maatschappelijke worstelingen en contrasten binnen en tussen culturen, religies en verschillende denkwijzen, hij maakt gebruik van thema's zoals het goede en het kwade, het gevecht, sensualiteit, angst en fascinatie voor lust en waanzin. Damian is half Nederlands en half Indonesisch en maakt in zijn beelden gebruik van een barokke en Indonesisch/Oosterse expressie/vorm, waarbij decoratie en esthetiek gepaard gaan met geweld en expressie .

In Beauty of the Battle confronteert CODA Museum Apeldoorn de bezoeker met deze schijnbare tegenstelling. Gastcurator Wim van der Beek maakte met het werk van 22 kunstenaars in opdracht van CODA directeur Carin Reinders deze tentoonstelling waarin de grenzen worden verkend van haat en liefde, gevaar en schoonheid. Beauty of the Battle is een indrukwekkende presentatie die schilderkunst, beeldhouwkunst, videokunst, performancekunst, installaties en dans verbindt.

Stichting Stokroos droeg bij aan het werk van Damian Kapojos.
Kunstenaar:
Damian Kapojos
Type:
Tentoonstelling
Discipline:
Sculptuur
Adres:
CODA Museum
Vosselmanstraat 299
7311 CL Apeldoorn
Openingstijden:
Maandag: gesloten
Dinsdag: 10.00 - 17.30 uur
Woensdag: 10.00 - 17.30 uur
Donderdag: 10.00 - 17.30 uur
Vrijdag: 10.00 - 17.30 uur
Zaterdag: 10.00 - 17.00 uur
Zondag: 13.00 - 17.00 uur
Terug