Marvellous world of minerals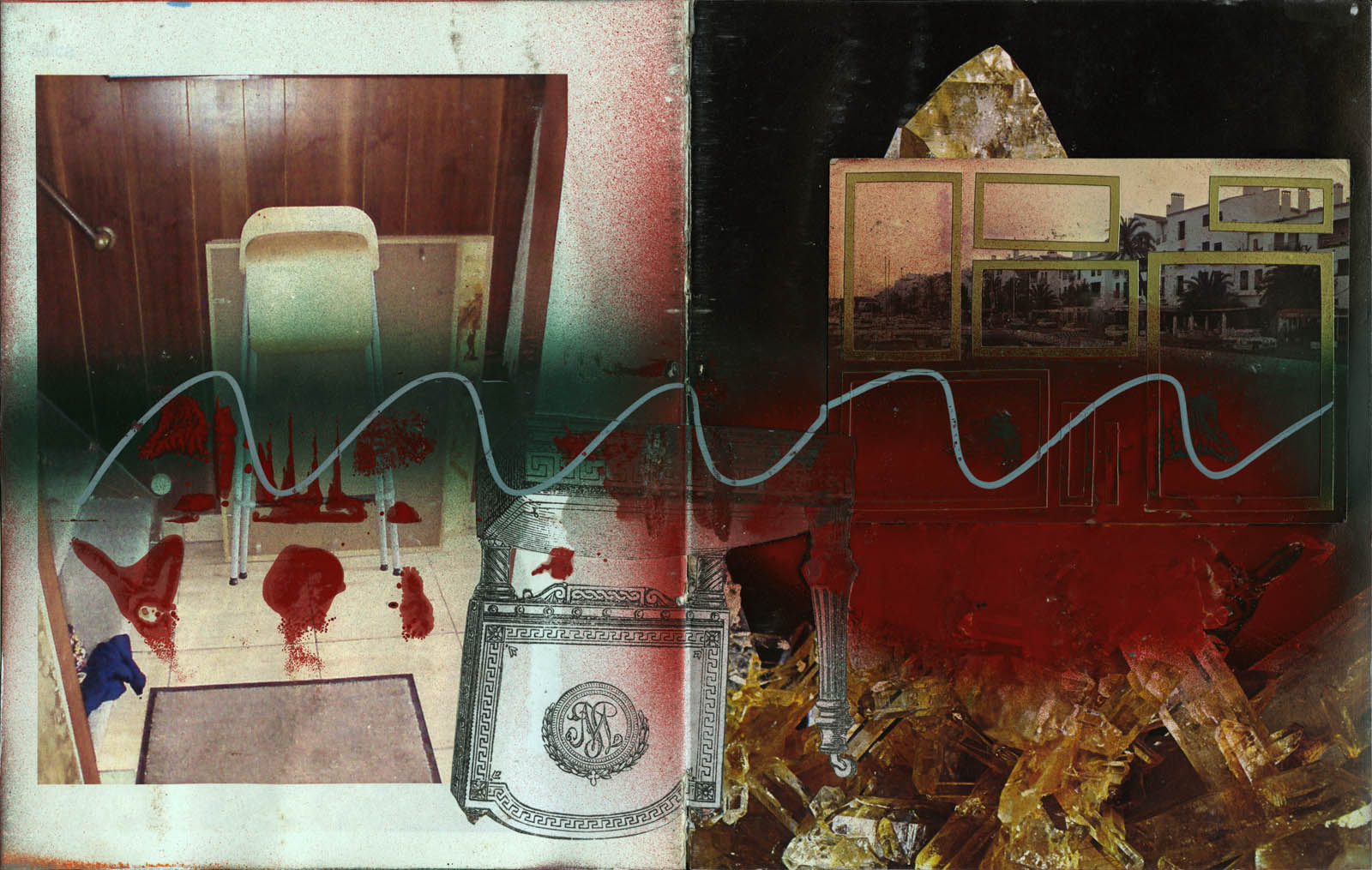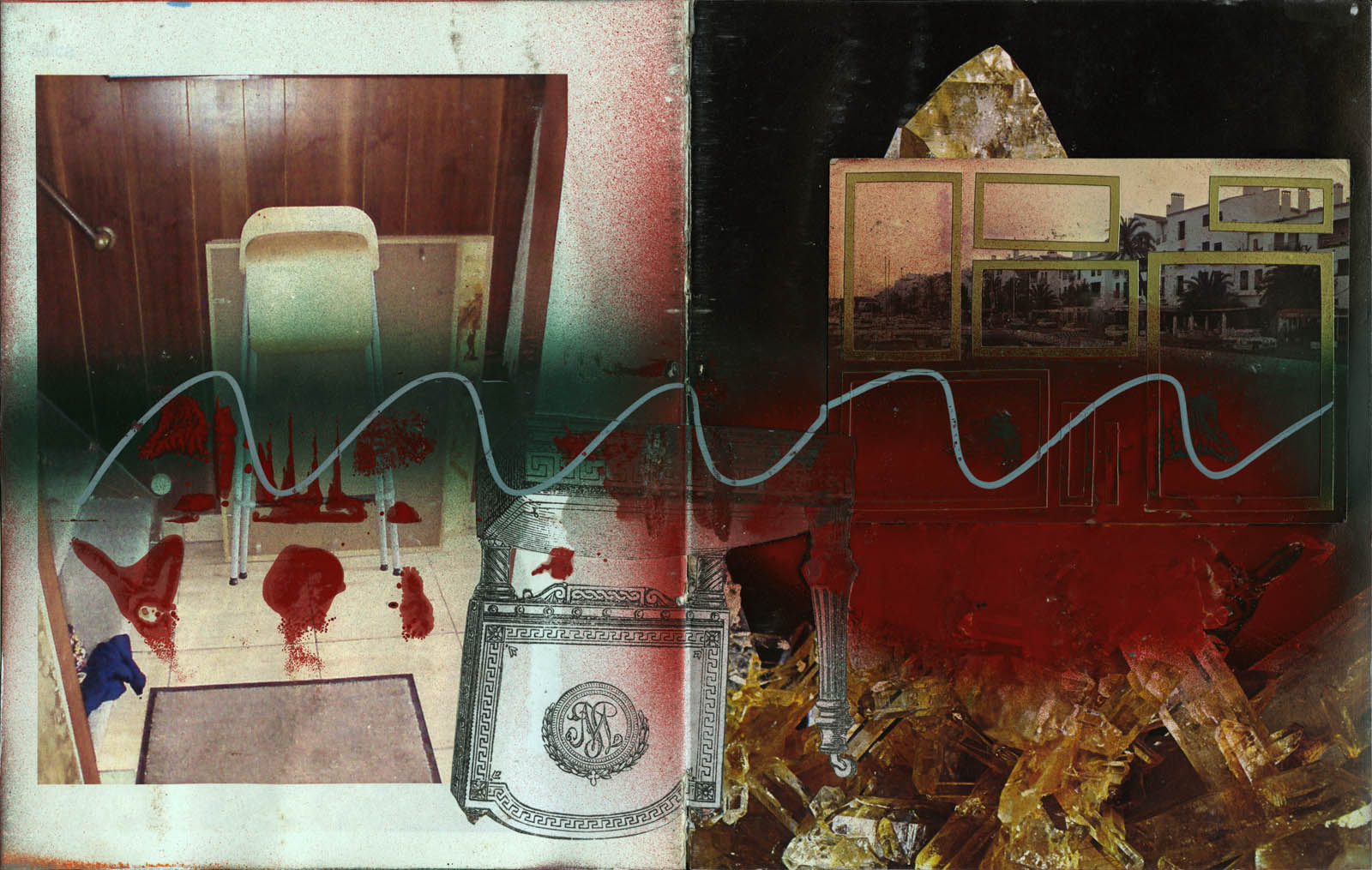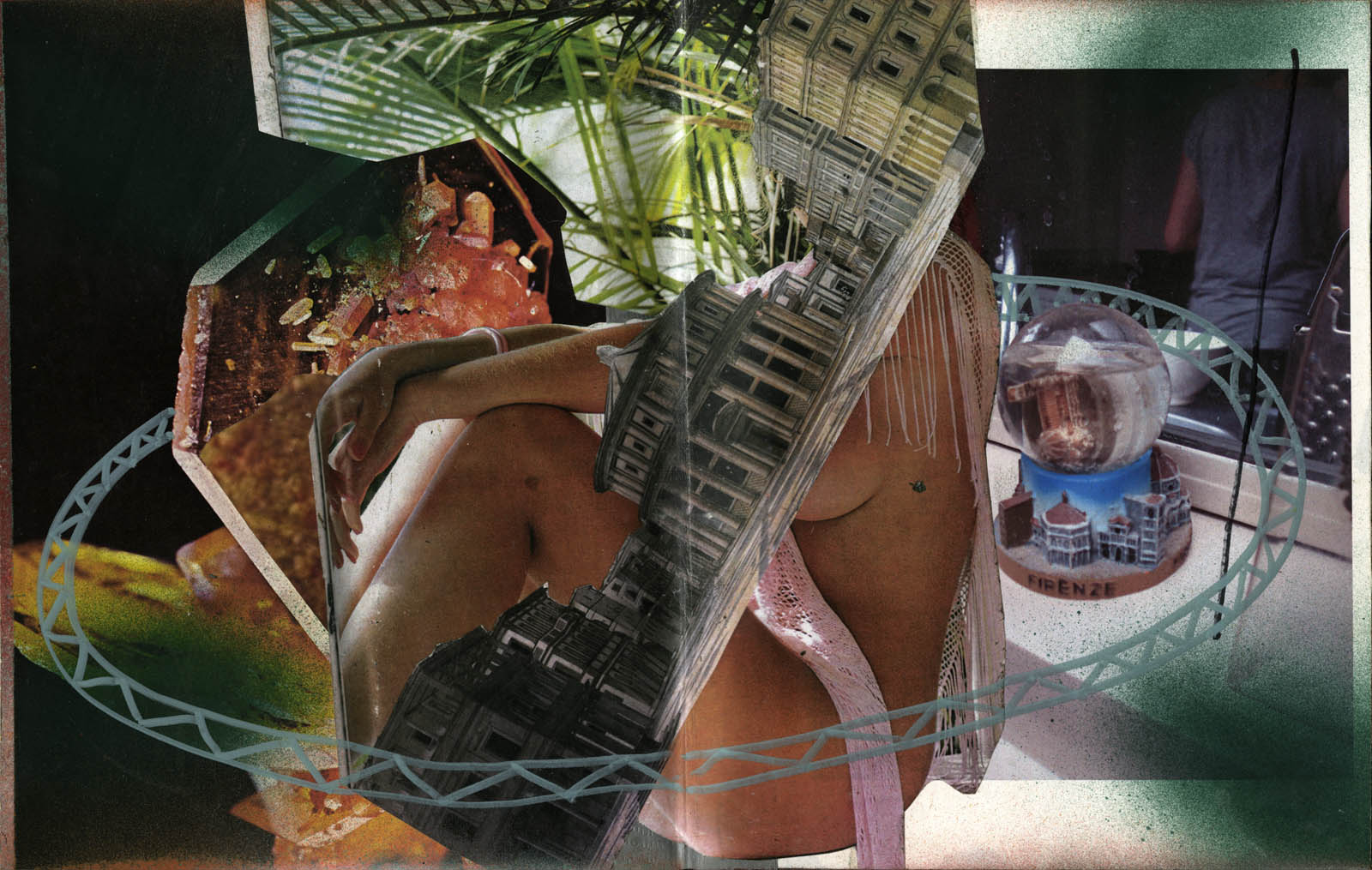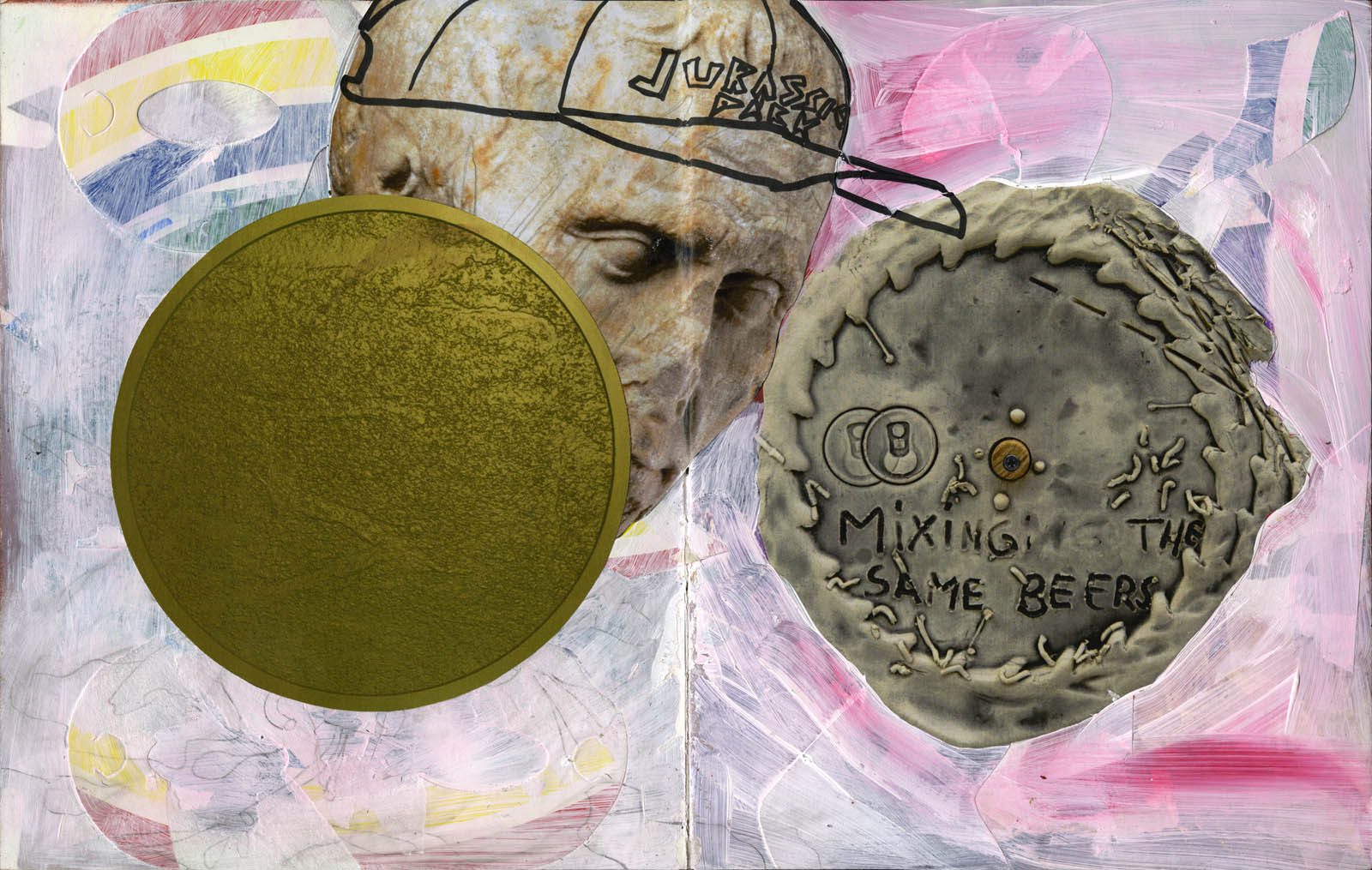 'Marvelous world of Minerals'

"Ik werk voornamelijk met klei. Aan de ene kant is er de sculpturale, technische en klassieke benadering en aan de andere kant de trashy, informele en humoristische benadering. Waar deze elkaar tegenkomen ontstaat mijn werk. In het tweede jaar op de Rijksakademie wilde ik mijn werk breder trekken dan de sculpturen. Ik heb toegewerkt naar een performance en een presentatie als installatie. De Spil in deze ontwikkeling was het collageboek, gerealiseerd met steun van Stichting Stokroos.
In de kast van mij opa vond ik een boek met als titel: 'Marvellous World of Minerals'. In het boek heb ik collages gemaakt. Beeldend of tekstueel, in onderwerp of in vorm, per toeval of uitgedacht ontstond er een spel tussen de ingrepen en het boek. Een boek met lenigheidoefeningen voor onlogische denksprongen, om niet vast te gaan zitten in de klei.
Tijdens een atelier bezoek van Michael Newman spraken we over de reproducties en verspreiding van het Romeinse keizersportret. Wij kwamen hier op vanuit mijn fascinatie voor het klassieke Rome als ruïne park in de etsen van Piranesi en de aanwezigheid van het mannelijk lichaam in mijn werk. Het collage boek kwam naar voren als geschikte kandidaat om de gereproduceerde en verspreide factor binnen mijn werk te worden. Ik heb het boek vijftig keer laten drukken, bij Club Solo in Breda gaf ik een lezing over het boek en het was te koop via de webshop van Kunstbeeld en tijdens RijksakademieOPEN."

Stichting Stokroos heeft aan dit project financieel bijgedragen.
Terug