Honeycombinge|Ilse Bourlanges and Elena Khurtova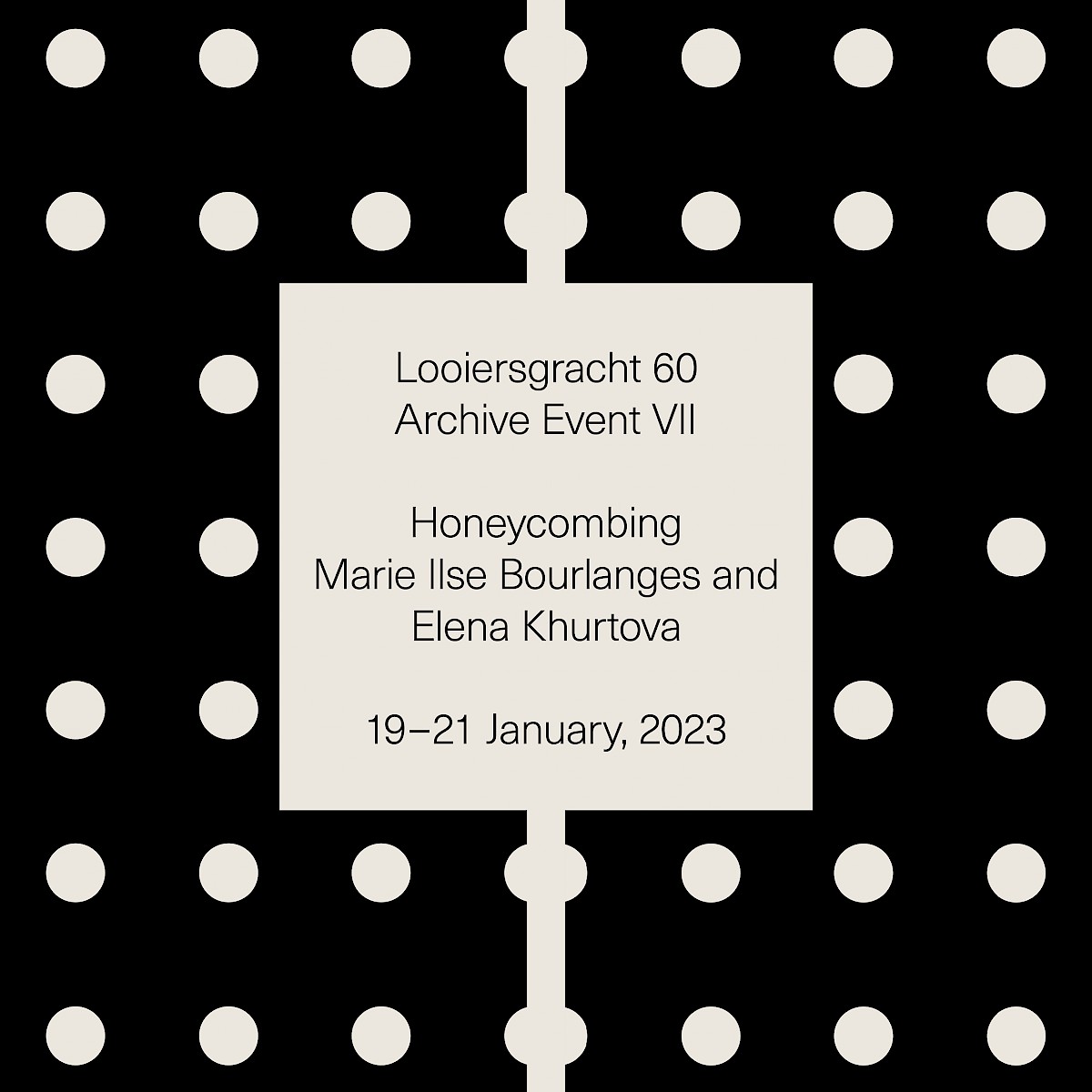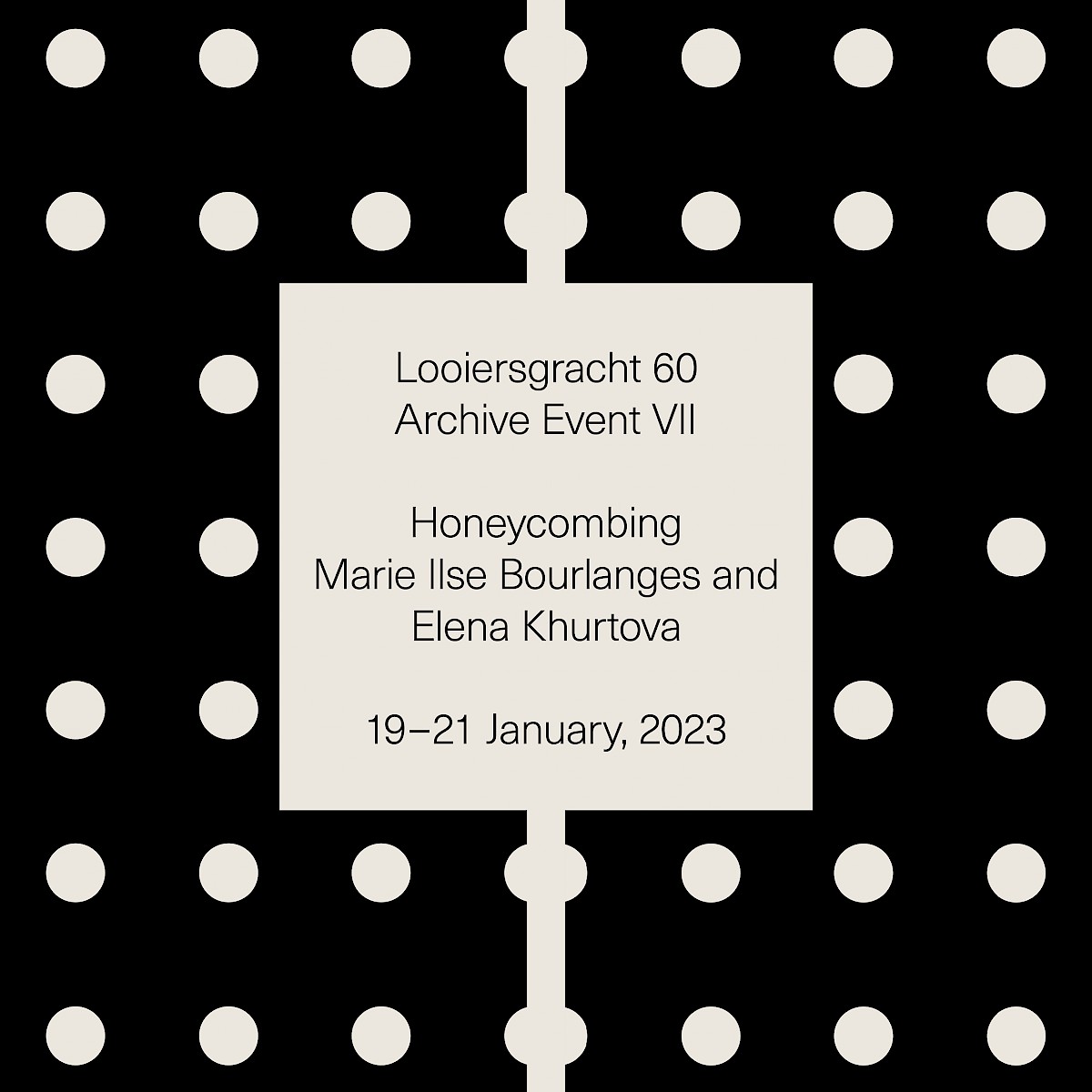 Looiersgracht 60 is pleased to invite you to Archive Event VII: 'Honeycombing', a dual presentation from artists Elena Khurtova and Marie Ilse Bourlanges. In archival terminologies, the term 'honeycombing' refers to a technique of leaving open spaces in storage shelving to allow for additions to existing collections. 'Honeycombing' is Khurtova's and Bourlanges' second presentation at Looiersgracht 60; in 2019 they co-developed Archive Event II, entitled 'Shelf-life'.
Now, over 3 years later we are pleased to welcome them both back as they present two distinct projects, 'Mother's Milk' and 'Displace'. These projects were created by each artist autonomously but draw from years of close collaboration, dialogue and a shared residency at 3bisF Contemporary Art Centre in Aix-en-Provence, FR, located in a former isolation pavilion for women at the Montperrin psychiatric hospital. During their time in residence, Khurtova and Bourlanges researched two distinct archival practices which bore each a body of work and more recently two distinct publications.
Archive Event VII 'Honeycombing' is organized around the launch of these two books, published by Jap Sam Books, alongside the works, research and conversations that have accompanied them.
To read more about the artists and their respective projects and research please click here.
Stichting Stokroos ondersteunt dit project.
| | |
| --- | --- |
| Type: | Kunstenaarsboek |
| Discipline: | Performance |
| Van: | Do 19 januari 2023 |
| Tot: | Za 21 januari 2023 |
| Adres: | looiersgracht 60, 1016 VT Amsterdam |
Terug